Forums > News > ANNOUNCE: MobyGames hits 100,000 promo images archived!

Simon Carless (1835) on 10/19/2016 10:31 PM · Permalink · Report
We only announced this section in June 2016, but we're delighted to announce that we have over 100,000 images added to the promo images section on MobyGames.
Many of these are automagically 'scraped' from major stores (Steam, iOS, Google Play, etc!), which is still important since these screenshots change and sometimes disappear over time. But a large number are also grabbed from other sources, like '90s FTP sites or even press CD-ROMs. And MobyGames' high Google ranking means the images often get prominently displayed for Internet users to check out and use. So... great work, all contributors who made this happen!
(We're planning more ability to contribute other types of images to MobyGames soon, including a way to add magazine advertisements, so watch out for an announcement on that!)


Simon Carless (1835) on 10/19/2016 11:05 PM · edited · Permalink · Report
Haha, I don't know who was the 100,000th, but it was probably either you or Chirinea! (But also massive kudos to ZeTomes, who has added a LOT of stuff, as well as jaXen, Sciere, Karsa Orlong, MrFlibble, Virgill, Krvavi Abadas, and a BUNCH of others...)


Simon Carless (1835) on 10/20/2016 2:55 PM · Permalink · Report
Oh, so it was maybe jaXen. round of applause. Who's gonna get the 200,000th tho? :P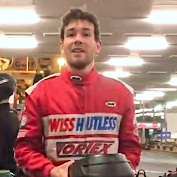 Daniel Saner (3492) on 10/20/2016 10:36 PM · edited · Permalink · Report
MobyGames has a high Google ranking now? That is almost worthy of a news announcement in and of itself =D
It used to be legendarily difficult to find MobyGames if you didn't already know about it from when the web consisted of 15 sites. When searching for a game, MobyGames could be the only site that offered more information than a title and a year, but it would appear somewhere after 5 pages of "stubs" and spam. I remember more than once someone commenting along the lines of why there wasn't something like IMDb for games, and upon me mentioning MG being very confused about how a site this big could have passed them by all those years.

Simon Carless (1835) on 10/21/2016 2:52 AM · Permalink · Report
Moby has a high Google Images ranking, I should have said :) Its Google ranking is excellent for specific dev names and obscure games, and Google Images does SUPER well if you are looking for screenshots, but for the bigger games it still gets crowded out by a lot of other sites.
(Still, better than nothing!)