Forums > News > New Year's resolutions 2021

chirinea (46948) on 1/2/2021 3:05 PM · Permalink · Report
Happy new year and new decade! It's time to ask once again: what are your personal goals for 2021, MobyGames or gaming in general related? I guess nobody expected last year to be as crazy as it was, so here's our resolutions from last year. What about this year? Let us know in the comments below.

Patrick Bregger (286789) on 1/2/2021 4:43 PM · Permalink · Report
1) I want to write a review for every game I finish or which I played long enough to give an informed opinion why I didn't.
2) I want to spend more time approving (I probably say that every year, though).

Pseudo_Intellectual (64960) on 1/2/2021 6:04 PM · Permalink · Report
Really I'd be happy to settle for squaring a little time aside to play a few games once in a while. Everything else is gravy 8)

vedder (66367) on 1/2/2021 10:50 PM · Permalink · Report
Apparently last year it was adding all games on my list of games from 1978 not yet in the database, which were 300. Looking at that list now it's still 200 entries strong so I can keep that on the list, but I doubt I'll finish it this year.
The other thing that was on the list was play more games and clear more backlog. That actually went well. Although with all the free giveaways from Epic and playing lengthy games like The Witcher 3, Europa Universalis IV and Crusader Kings 3, I'm not sure my backlog actually shrunk.
Koterminus (137975) on 1/3/2021 7:59 AM · Permalink · Report
I'm proud to say that I've already achieved the goal I had when I joined the site two months ago - adding all the games I could personally think of that weren't in the database yet, as well as many other Steam, mobile, and console games that hadn't been documented yet. However, because I'm still new, I still sometimes make minor mistakes when submitting, especially when grappling with a genre or platform I'm not all that familiar with. So my primary goal this year is to fully master the submission process to make it easier for the kind approvers who have been going over my entries and giving me feedback.
As for the actual content, though, I'd like to add more Chinese and Korean games to the site. Many games released in these regions have very high production values but aren't added unless they're released in the West because of the language barrier and regional exclusivity. I've already got some down, but there's many more to go.
Kam1Kaz3NL77 (535307) on 1/3/2021 11:44 AM · Permalink · Report
Play games and not letting them gather dust in a back-alley corner of my room. Most underrated promise of the new year every time and seem to fail it every time :P..... (but this time i hope it will be different)

Flapco (45760) on 1/3/2021 7:37 PM · Permalink · Report
I did not finish as many games as I had hoped. But managed add a whopping 24 games this year. I was planning on adding some more descriptions for some really poor entries her on moby but since the ones from last year didn't get approved jet I decided to scrape that goal for this year. I think I will try to add some more release dates and product codes (If the dates are eventually approved and the links to the covers I dug up still exits) for older console games. May try to add a few missing games to (problably less then this year). And I plan on finishing more games this year:)

Cavalary (11378) on 1/7/2021 2:14 PM · Permalink · Report
The gaming goal is the usual one, finish 5 games. For specifics, after staying well clear of them for a long time, seems like for the past few years I've been using an adventure game to add to the number a bit, and currently decided to have a go at Syberia 2, so that'd be one. Then out of those started and dropped at some point, Venetica'd still be another, since I didn't touch it at all last year. And of course the normal mention of having another go at King of Dragon Pass, but that's been a goal for several years and never happened.
As for MobyGames, same as last year, nothing more than to not make it the worst year so far in terms of points.
Failed that last year, for that matter, if you look at the exact number, since I had 253.5, while the worst had been 2010's 253.75. And being so close last year was only thanks to the 30 NWN: Kingmaker screenshots submitted with mere hours left, after finally, finally finishing that and therefore all of NWN: Diamond on the evening of Dec 31, over 13 years after first starting the original campaign.
But at least that was a goal I did achieve last year, finally, after having been one since I had finally finished HotU and started KM in 2016. Major goal, really, when talking of gaming. And it can also be said that I did finish five games, if you count Kingmaker (as in the expansion, all three modules put together) as one and those little additional scenarios first included in NWN: Gold as another. And also played and finished Lionheart, which I mentioned as another goal last year, and also finished Ascension to the Throne, which I was playing at the start of last year and mentioned then as a sort of bonus goal, if I'd play it to the end and not end up putting away for who knows how long.

piltdown_man (214263) on 1/8/2021 11:25 PM · edited · Permalink · Report
This year's resolution is basically more of the same but with a change of emphasis.
Last year's resolution was to visit the moby homepages more often and keep up-to-date. I did that but there were far fewer posts than in previous years so I learned very little. I did try the Discord forum a couple of times but I just don't see the attraction of Discord, Facebook et al so I lurked for a bit and dropped out. I'm assuming this year will be similar I'll keep visiting the moby home page and forums for news and that will have to suffice.
I have just lost a 2TB drive that served as my main archive and have spent most of 2021 checking for recovered and lost data. This has exposed how vulnerable all the shareware games I saved from magazine cover discs and the retail game cover art scans I have taken are. Worryingly it seems I bought some games over ten years ago and still have to submit them so this year I intend to submit fewer Steam games and more from the archives. Then there are the games I set aside for times when I could not get out and about - I guess that time is now so I expect to play more of these games to conclusion.
Finally, since I want to stay sane and reasonably fit during 2021 I'll keep on lifting weights and working out on my rowing machine until I can get out and walk places again.. I've rowed the half marathon, full marathon & 50k this year and my aim is to do the 100k in 2021.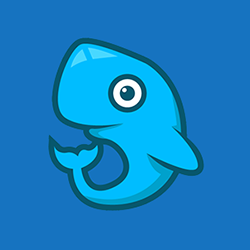 Deleted (15681) on 1/17/2021 1:23 AM · Permalink · Report
1) Find a good job that will not completely mess up my work/life balance.
2) Find more time to focus on clearing my books to read list, work out more as well as get back to my creative projects.
3) In terms of MobyGames, there never really was a goal to begin with so I'd say add whatever game I would like at least one more person to know about from time to time? :)