Forums > Off Topic > Tengen Blasteroids

Marker (557) on 2/6/2014 3:16 AM · edited · Permalink · Report
I just now submitted cover art for Tengen's 1989 C-64/128 U.S. and Canada edition, although I could't find the Tengen Blasteroids page. I see the EU releases, so brought in the U.S. release. This is one of my pieces, and was hoping to have it show up, as I have kindly been awarded credit already.
I noticed an older thread between Vedder, Raido- Jotaro, and Terek-Nor back in April 2010 on the subject and wondered whether it had been dropped. I've had my eyes open for one of the boxes, hoping to add it to my collection. (The same art was used on the arcade cabinetry for the arcade game.)
http://www.mobygames.com/game/dos/blasteroids/forums/dga,2/dgm,131671/
Any further word on this I may have missed?
Thanks, Marker.

Игги Друге (46173) on 2/6/2014 10:01 PM · Permalink · Report
Personally, I can't find any proof that an American edition of Blasteroids for the C64 was ever published. The European editions have a totally different cover illustration.
However, support for arcade games was recently added. If you have a flyer or marquee illustration or something like that, you can try to submit that.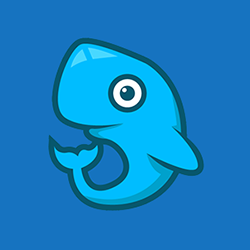 Marker (557) on 2/7/2014 5:15 AM · edited · Permalink · Report
It also appears elsewhere on the web: mentioned in gameFAQS as well as Elias.
Since Tengen was essentially a creation of Atari (see Wiki: Tengen), both Names referring to critical points on the board of the Japanese Strategy game of 'Go', and under which name the Arcade game was released, perhaps there was a legal reason they released it under the Tengen umbrella for the C-64 console?
I'm certain it was released in the U.S. by Tengen for the C-64.
If I go ahead with my cover submission, should I just intro it as the U.S. release?