Pathfinder: Kingmaker
aka: Pathfinder: Kingmaker (Explorer Edition), Pathfinder: Kingmaker - Enhanced Edition, Pathfinder: Kingmaker - Enhanced Edition (Explorer Edition), Pathfinder: Kingmaker - Enhanced Plus Edition
Moby ID: 114198
Official Description
With the help of over 18,000 Kickstarter backers, Narrative Designer Chris Avellone and composer Inon Zur, Owlcat Games is proud to bring you the first isometric computer RPG set in the beloved Pathfinder tabletop universe. Pathfinder: Kingmaker puts you in the role of a brave adventurer fighting to survive in a world beset by magic and evil! Take on the role of a canny fighter hacking through enemies with an enchanted sword, a powerful sorceress blessed with magic by the hint of demon blood in her veins, a wise cleric of gods benevolent or malignant, a witty rogue ready to defuse even the deadliest of traps, or any of countless other heroes. The only limit is your imagination!
The Pathfinder Roleplaying Game is an evolution of the 3.5 rules set of the world's oldest fantasy roleplaying game, designed using the feedback of tens of thousands of gamers just like you. Whether you're new to the Pathfinder® universe or you're a seasoned veteran, Pathfinder: Kingmaker® is the CRPG you've been waiting for.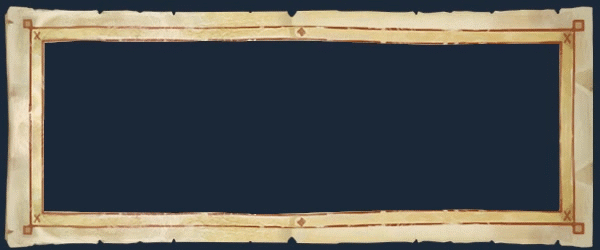 Pathfinder has considerable depth, not only in its lore, but also in its game mechanics and the freedom it offers to develop your own unique character. You can customize your character with a wide range of classes and powers including specialized archetypes, powerful arcane and divine spells, choosing from a multitude of class abilities, skills and feats. Pathfinder allows players to create heroes (or villains) that fit both their individual gameplay styles and their personalities.## The Story
To the north lie the Stolen Lands, a region that has been contested territory for centuries. Hundreds of kingdoms have risen and fallen in these lands, and now it is time for you to make your mark—by building your own kingdom! To do so, you'll need to survive the harsh wilderness and the threat of rival nations… as well as threats within your own court.
Pathfinder: Kingmaker is based on Paizo's award-winning Pathfinder Adventure Path of the same name. You certainly don't need to be familiar with the story, but if you are, you will encounter characters you know and love as well as a host of brand-new events, companions, allies, and threats that expand and enhance the original Adventure Path. With help from Paizo and their authors, the story and quests have been expanded by RPG writer Chris Avellone and the Owlcat team, allowing for even more adventure in the already rich narrative of the Stolen Lands.
While Pathfinder: Kingmaker is a single-player game, you won't be adventuring alone. "Kingmaker" features a diverse cast of companions and NPCs, including iconic characters from the Pathfinder setting itself. You'll need to decide who to trust and who to watch carefully, as each companion has an agenda, alignment, and goals that may differ from yours. Your journey will become their journey, and you'll help shape their lives both in the moment and well into the future.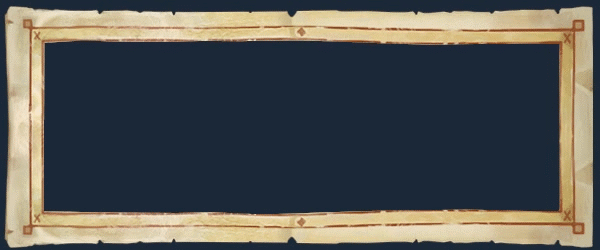 ## Your Kingdom
We chose to adapt the Kingmaker adventure path because it features a host of open-world mechanics, allowing players to experience the story at their own pace as they explore the Stolen Lands, which will challenge you as both an adventurer and a ruler. Most importantly, the game allows you to claim these lands as your own, letting you carve your own kingdom from the wilderness. While classic dungeon crawling and exploration lie at the heart of this adventure, diplomacy, politics, and kingdom development are also part of the challenge. Choose your allies well, and keep them close while exploring ancient tombs and ruins — and while dealing with politics in your own court.
As you'll discover, building a kingdom goes beyond simply building a stronghold: Your kingdom is a reflection of your character and your choices throughout the game. It is a living thing shaped by your alignment, your allies, and your ability to lead your people. Not only can your kingdom expand, opening up new territories and allowing you to build new towns and communities, but your capital city will physically change based on your decisions, your policies, and even whom you choose to ally with. As your kingdom grows, a number of factions and neighboring countries will come to you to seek favor—and to test your strength.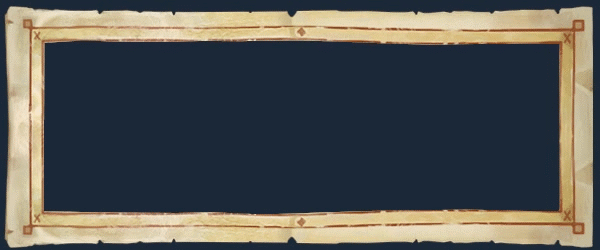 Explore - Conquer - Rule
Source: Steam Store Description
Credits (Windows version)
388 People (373 developers, 15 thanks) · View all
Art Director
Creative Director
QA Director
Technical Director
Executive Producer
Lead Area Designer
Audio Team
Core Design Team
Narrative Design Team
Narrative Designer
Technical Art
UI Design Team
Head of Studio
Art Director
Animator
3D Artist
Technical Artist
FX Artist
Lead Area Designer
Area Designers
[ full credits ]
Critics
Average score: 78% (based on 13 ratings)
Players
Average score: 3.6 out of 5 (based on 4 ratings with 1 reviews)
Textbook definition of flawed gem

The Good
I have to start this review with a strong statement: I was completely addicted while playing Pathfinder: Kingmaker! Normally my gaming sessions are not longer than 90 minutes, but the first week of my holiday was almost completely filled with this game - 6 hours of uninterrupted playing were the norm and not the exception. This shows that Kingmaker pushes all my buttons. I am a huge fan of the Baldur's Gate series and the exploration reminded me a lot of the first: Mechanically it works a bit differently, but the player spends a lot of their time visiting locations which all have more or less interesting little side-stories to find. The map recycling was a bit too much for my taste, but overall exploring the overworld map was a treat.
More surprising was the good writing. The companions are all interesting and have character development while the plot offers varied challenges and always puts the player under stress. This is because there always is a ticking time limit, but when the player has understood the kingdom mechanics (more on that later), there is always more than enough time to do everything. I also loved how varied the outcome of quests and the story itself are; almost everything is connected to previous choices the player has made.
Of all the so-called old school RPGs of the last years, Kingmaker has the most appealing graphical and UI design. There are still a lot of parts to improve, but all in all the handling never got in the way. The combat system (real-time with pause) is very competently implemented and allows fast-paced combat which is a lot of fun after the characters gained their first few levels.

The Bad
My main gripe is the too literal adaptation of the Pathfinder roleplaying system. When starting a new character, it throws dozens over dozens of poorly explained possibilities towards the player. This may be no problem for a seasoned pen & paper player, but everyone else has to make very important decisions based on nothing. This is the case with most game systems: they can't be reasonably used without an outside guide or multiple failed attempts.
The other big problem with the adaption is that too much is based on random dice rolls, e.g. there is a dice roll for opening locks which can only be attempted once per character level. This probably makes sense in p&p, but in a computer RPG it just leads to a lot of unnecessary reloads. The game should just have used fixed lockpicking values for each chest which regulates if a character can open it or not. This is only an example, the randomness pervades through the whole game.
The kingdom management is poorly designed and, of course, poorly explained. If the player has the basic mechanics down, it all boils down to dice rolls. If the first few hours of kingdom management go well, it is almost impossible to lose afterwards - but if the rolls go badly, the player enters a downwards spiral which inevitably leads to a game over towards the end game. So the player's ability to finish the game is not based on skill, but on good luck or save-scumming.

The Bottom Line
I'd love to give Pathfinder: Kingmaker 5 stars just because it pushes all my buttons perfectly and I absolutely loved the time I spent with it. Alas, I can't because there are too many negative points to consider. However, if you are a big fan of Baldur's Gate and are not afraid of using external reference material, you definitely should give this game a try. Pathfinder: Kingmaker is obviously a labor of love which easily outweighs the missing polish.
Windows · by Patrick Bregger (290572) · 2021
Contribute
Are you familiar with this game? Help document and preserve this entry in video game history!