Sakura MMO
Moby ID: 115203
Official Description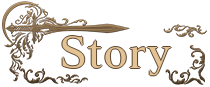 Dive into the magical world of Asaph Online in this visual novel, where Kotone is a feared dark witch with impressive and extensive magical powers, capable of defeating the strongest of foes with a snap of her fingers.
In real life, however, Kotone is an average woman who works an average job, with a below average relationship with her estranged parents.
Every day that passes is the same, and Kotone soon grows tired of her monotonous routine. If only she could enter a world like Asaph, filled with fantastical creatures and frightening monsters… but Asaph Online is only a game. There's no way a game could ever become a reality.
At least, that's what Kotone used to think – until a mysterious force summons her to the world she has traversed so many times through her computer screen.
Now, Kotone isn't just Kotone, but the dark witch Viola – and, freed from her societal obligations, she finally decides to have some fun!


Viola is the name Kotone gave to her character in Asaph Online. Upon awakening in Asaph, Kotone inherits Viola's appearance, her magical powers, and her name.
Viola is a dark witch with unimaginable powers, who is feared by everybody in Asaph. Many have tried to challenge her, but none have emerged victorious. She enjoys grinding people down beneath her heel (sometimes literally), and treats those around her as little more than playthings.
She's a deeply sadistic, dangerous woman… but even she has a soft side.


Neve is Viola's trusted most trusted maid, who would do anything to help her mistress.
Neve is a member of the darkling race, which is reviled throughout Asaph as being savage and hostile, but Neve eschews these unfair perceptions. She is a diligent, loyal, industrious girl – but she may be a touch too devoted. She adores Viola, and becomes irrationally angry at any perceived slights against her beloved mistress.
Self-sacrificing and hard-working though she is, Neve can be rather scary when she wants. If she were to fight seriously, she may even be able to defeat demons.


Fion is a young, put-upon lass from a huge family, who works hard to ensure all her brothers and sisters have enough food to eat…
At least, that's what she says, but Neve isn't entirely convinced.
Fion might look like a sweet, innocent thing, looks can be deceiving, and she's far craftier than she initially appears.


* fantasy based Visual Novel * experience the world of Asaph Online through the eyes of Kotone * available in English and Chinese
Source: Steam Store Description
Credits (Windows version)
6 People
Players
Average score: 2.0 out of 5 (based on 1 ratings with 0 reviews)
Be the first to review this game!
Contribute
Are you familiar with this game? Help document and preserve this entry in video game history!
Contributors to this Entry
Game added by Kennyannydenny.
Nintendo Switch, PlayStation 4, PlayStation 5 added by Kam1Kaz3NL77.
Game added October 17th, 2018. Last modified October 30th, 2023.