Released

Credits

Publishers

Developers
Genre

Perspective

Visual

Art

Gameplay
Official Description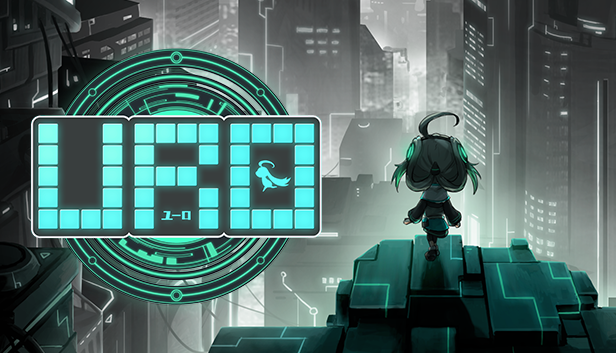 ## Types of games
Rhythm Game,Music Game## Save the world with color and music! Rhythm Game!
There was a world where URO alone lives.
However, the color and sound disappeared from the world from one day.
When wearing a glowing ornament, URO is wrapped in color and music
I notice that music and colors are gone from the world.
To regain music and color to the world again,
I started running running my music.

SF ticky world view and beautiful 3D graphics,
And please enjoy various kinds of various sounds that you listen carefully.
You can enjoy from beginner to core user in 3 game modes
The game balance is finished.
## Even beginners of music games can easily play fun!
· Operation, DFJK and Space key!
· Retry can be done quickly.
· Break if you get tired! Each stage, auto save function equipped!
There are also game modes that reduced the buttons for beginners!## 【This Game in Music】
Aqu∀
Armor Penetration
Artificial night
Athena
Buried_in_Water
CLIGHTEAR UK-Edition
Deeper Beeper
Programmed City
Caladbolg
Eternal Smiles
Fickle Rule
GLIM CORE
Grayscale Message
I'll be there
Tabula Rasa
限界-OVERRIDE
Last Hope
Midnightblue Milkdromeda
OVER
Pass-Tone
Planet Future
pYING dAIN
SABI
Samurai Citrus
Lobot
Shooting Zone
Sonic Speed in the sky
Squid candy
starlight
strangeΔstrange
TONE HER
TRIDENT
ULTRA☆もっと☆カワイクね♪
URObeat
雨のち光り はじまる世界
遠い異国の血
宙/跳/夢
電子の騒めき
虹彩認証
未来の向こう側へ## 【Artist】
シトロンチューン
(@kanegon_star_bg)
5ECH0M
(@5ECH0M)
E0ri4
(@E0ri4_811)
yx
(@yx28dtm)
青木晋太郎
(@ShintaroAoki)
ザイオン
(@zionmuzyk_zion )
Crystal Form
(@kkkaariinnn)
d_■:composer
(@daisuke_onesan)
犬神 弘樹
(@inugamihiroki)
Caffeine
(@RecordsCaffeine)
あるでひど
(@Aldehyde9100427)
Kry.exe
(@KryDotExe)
mavie
(@mavie_fly)
ぼを
(@BoPeep_16)
adaptor
(@adaptor166)
あふら
(@afurarara)
Shagma/しゃぐま
(@sxxhagma)
ソリッド
(@40XIohRPwUVUSTl)
G-REN
(@G_REN_58)
EC:0
(@Error_Code_0)
MYUKKE.
(@youtalkq69310)
アルポコ
(@arupoco)
CHUBAY
(@CHUBAY_PHYS)
DUZI
(@wivadipe)
NASVINE
(@sato6gosix)
287
(@287_AK47Lion)
カードル
(@cardol_tcg)
ろいす
(@lois________ )
たし
(@tashi14190)
Source: Steam Store Description
Contribute
Are you familiar with this game? Help document and preserve this entry in video game history!
Contributors to this Entry
Game added by Rik Hideto.
Game added December 23rd, 2018. Last modified January 7th, 2019.