Sword Art Online: Alicization Lycoris
Moby ID: 147977
Official Description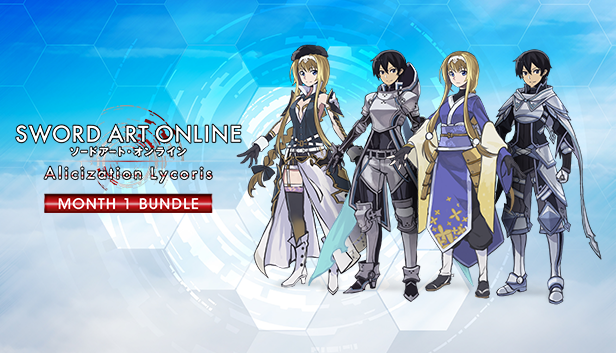 Purchase this edition and get the following content as a bonus:
• 4 costumes from the Design Contest
Offer available until August 13, 2020
They always shared the same moments. They thought it would be like this for eternity.
―――
Kirito awakens in a completely unknown virtual world, but something about it feels a bit familiar...
Set in Underworld, an expansive world introduced in the SWORD ART ONLINE anime, Kirito sets out on adventure in the series' latest RPG!
Enjoy seamless, action-packed real-time battles using a combination of sword skills, sacred arts, and your favorite SAO characters!
Kirito meets a boy named Eugeo. Somewhere deep within their hearts is a lingering promise. To fulfill that promise and avoid losing each other, they set out on adventure together. Nothing will keep them from reaching their goal.
Source: Steam Store Description
Spellings
ソードアート・オンライン アリシゼーション リコリス - Japanese spelling
刀剑神域 彼岸游境 - Simplified Chinese spelling
刀劍神域 彼岸遊境 - Traditional Chinese spelling
소드 아트 온라인 앨리시제이션 리코리스 - Korean spelling (Hangul)
Credits (Xbox One version)
877 People (860 developers, 17 thanks) · View all
Original Story
Illustrator
Kirito
Alice
Eugeo
Medina
Asuna
Sinon
Lisbeth
Silica
Leafa
Ronie
Tiese
Cardinal
Sortiliena
Bercouli
Fanatio
Deusolbert
Eldrie
Linel
Fizel
Renly
Sheyta
Raios
[ full credits ]
Critics
Average score: 57% (based on 8 ratings)
Contribute
Are you familiar with this game? Help document and preserve this entry in video game history!