Total War: Warhammer III
Moby ID: 180055
Official Description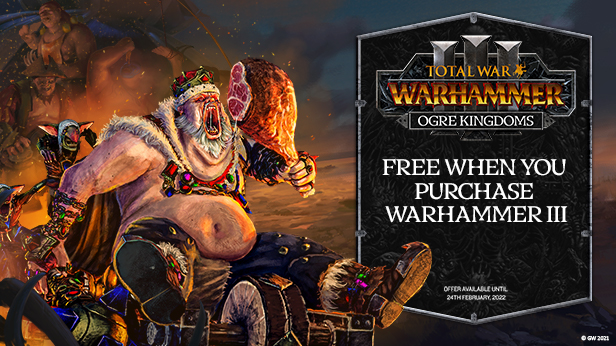 Buy now to get the Ogre Kingdoms Race Pack for free! Enjoy two new Legendary Lords, new Lords and Heroes, and 20+ units!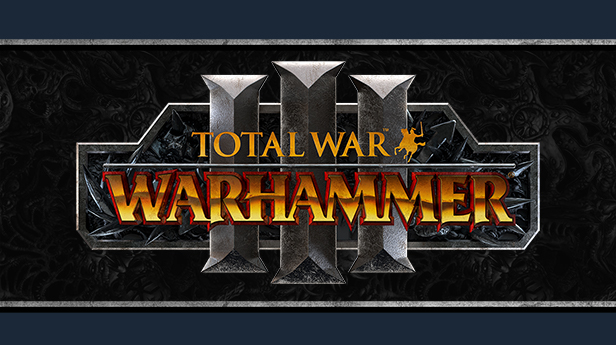 The last roar of a dying god ruptures the boundary between worlds, opening a portal to the Realm of Chaos. From this maelstrom, the four Ruinous Powers – Khorne, Nurgle, Tzeentch and Slaanesh – emerge, spreading darkness and despair.
The stern warriors of Kislev and the vast empire of Grand Cathay stand at the threshold, as a vengeful Daemon Prince vows to destroy those who corrupted him. The coming conflict will engulf all. Will you conquer your daemons? Or command them?


With seven unique races and hundreds of units under your command, raise an army and dominate in epic real-time battles across a world of breathtaking scale and spectacle.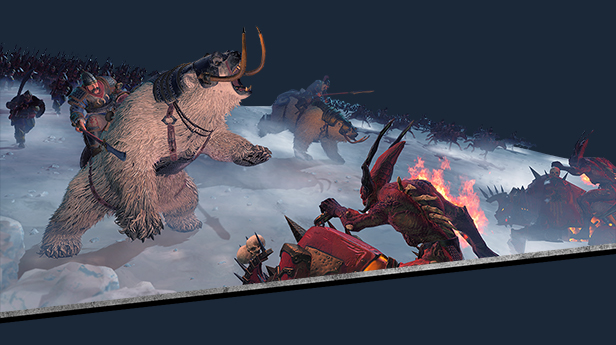 In the most ambitious and groundbreaking Total War title to date, dive into a captivating narrative that will take you to the mind-bending Realm of Chaos and back again. Forge your empire in a strategy sandbox that ensures no two campaigns are ever the same.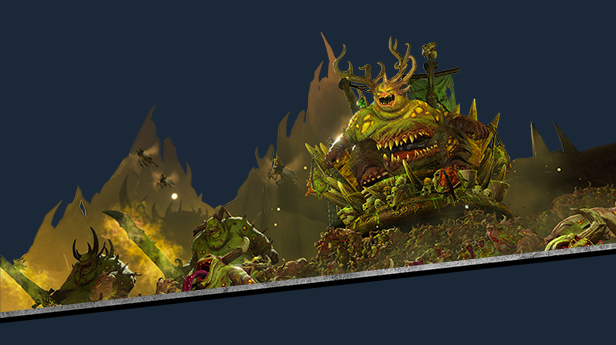 Play as 10 Legendary Lords! Will you side with the Chaos Gods and take one of their Daemonic Champions, play as an ancient transforming Dragon from Grand Cathay, defend the frozen nation of Kislev with the Ice Queen or play the ultimate villain as the Daemon Prince?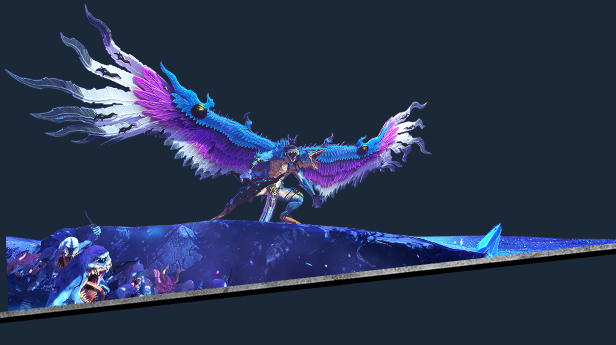 Customise the Daemon Prince to your own unique design with a huge suite of body parts and powers, creating billions of potential combinations to suit your own playstyle.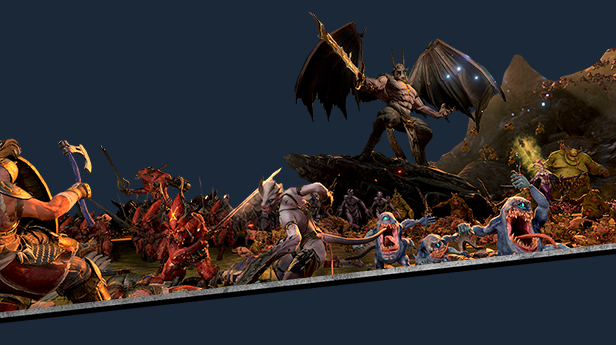 Multiplayer is now bigger than ever. With the vast 8-player Realm of Chaos multiplayer campaign, the intense 1 v 1 Domination mode, the story-driven multiplayer campaigns built around Kislev and Grand Cathay and ranked & custom battles, there's no shortage of ways to cause chaos with friends.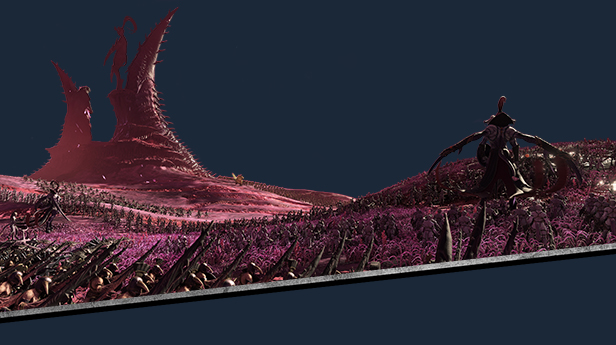 Source: Steam Store Description
Credits (Windows version)
1,047 People (977 developers, 70 thanks) · View all
Total War: Warhammer III

Creative Assembly™
Warhammer official licensed product

Special thanks to

Everyone at SEGA and Creative Assembly for this masterpiece of authenticity, gameplay and world building

Also special thanks to

All our colleagues at Games Workshop for building and creating the Warhammer Fantasy Battles world

-
Game Director
Project Technical Director
Project Art Director
Project Development Director
Associate Development Director
Senior Development Managers
Development Managers
Associate Development Managers
Lead Battle Designer
Senior Battle Designers
Battle Designers
Senior Designers
[ full credits ]
Critics
Average score: 88% (based on 45 ratings)
Contribute
Are you familiar with this game? Help document and preserve this entry in video game history!