Children of Belgrade Metro
aka: Deca beogradskog metroa
Official Description
Have you ever seen the truth?
I haven't, at least not while I'm alive--
Over 140 stills (including animation) and over 280,000 words of text
Set in Belgrade, Serbia's capital city, Belgrade, the story is about the friction and depression of children and the battles between psychics.## STORY
In the year 20XX, reports come in of psychics appearing throughout the countryside of rural Serbia in the former Yugoslavia.
The government creates a law to punish those who use their powers. This seems to have kept the peace.
Ten years later.....
Cyzki, a boy who has moved to Belgrade, the capital of Serbia, has just run away from home.
Abandoned for four years after the construction was halted, he wanders into the abandoned Belgrade Metro.
However, it is a hangout for people with abilities who have no time to spare.
Due to the "hunt for Psychics" by the Golden Dawn Corporation, a large corporation that controls Belgrade, Psychics were placed in a difficult situation.
Furthermore, Cyzki meets Mariya, the daughter of Golden Dawn, and falls in love at first sight.
In an attempt to get close to her extreme male chauvinist ideology, he ends up dressing as a woman in order to get close to her.
As he pursues the mystery of the psychic, the more deeply he gets into her, the more ambitious our hero becomes.## SYSTEM

As you read through the episodes, materials related to the game will be unlocked.
Decipher the materials and try to find the truth.## CHARACTER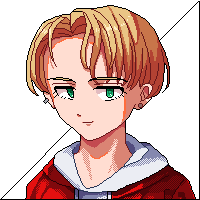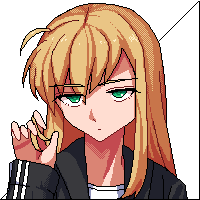 Cyzki Petrović
Protagonist. Moved to Belgrade six months ago. Not Psychic.

Mariya Obrenovići
Main heroine. Golden Dawn owned by her mother. Pretty as an angel and kind to everyone. She dislikes man.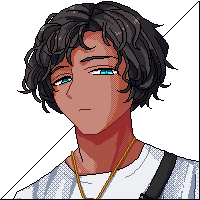 Dejan Aleksić
A Psychic. He works with Shizuki to find the revenge of his father. He dislikes women.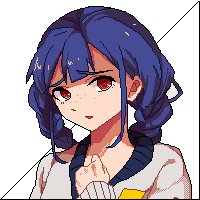 Nederuka Farkas
Minority girl, She hates psychics. She loves Cyzki.
Source: Steam Store Description
Spellings
Деца београдског метроа - Serbian spelling
ベオグラードメトロの子供たち - Japanese spelling
Critics
Average score: 70% (based on 1 ratings)
Contribute
Are you familiar with this game? Help document and preserve this entry in video game history!
Contributors to this Entry
Game added by Koterminus.
Additional contributors: Plok.
Game added December 30th, 2022. Last modified December 30th, 2022.