Monkey Island 2: LeChuck's Revenge
aka: MI2, The Secret of Monkey Island 2
Moby ID: 289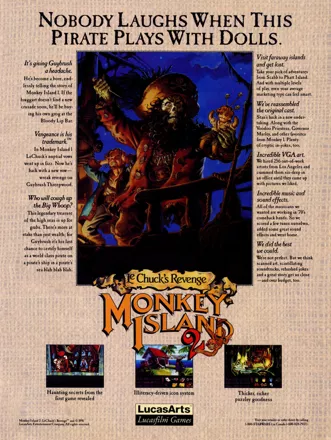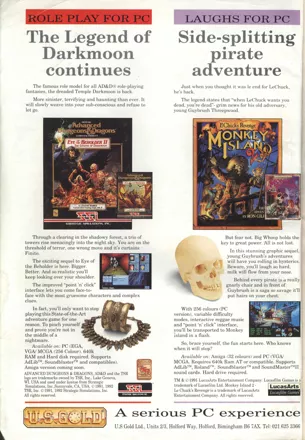 In 1991 there was the Amiga rolling demo released that contained only static screenshots from the game. Interesting fact is that those screenshots came from DOS version but were slightly colour converted in order to being able to be run on the Amiga OCS chipset. It can be downloaded from here.
Official screenshots, art and magazine advertisements are considered promos.
Are we missing any images? Click "add images" next to the relevant group above.
Are we missing a group? [ add new group ]