Description
The sequel to OutRun features similar basic gameplay to the original, with the action viewed from behind the car, and the challenge being to complete each stage within the time limit. Contact can cause the car to spin, slow down or even flip; in each case you will lose time. There are branching routes and a raft of new features: changed weather conditions, night racing, obstacles on the tracks, optional automatic gears, annoying police cars.
There are 16 stages set across the US, gradually moving from east to west, all depicted differently visually. After every 4 levels, you go into a shop screen, with a choice of upgrades. As the title implies, you now have a turbo booster installed, which speeds up the car, although over-use can cause the engine to overheat, and it is not recharged until each shop section. You have 5 continues, and failure to complete the course within the time limit costs you one.
Spellings
Turbo OutRun - Alternate spelling
ターボ アウトラン - Japanese spelling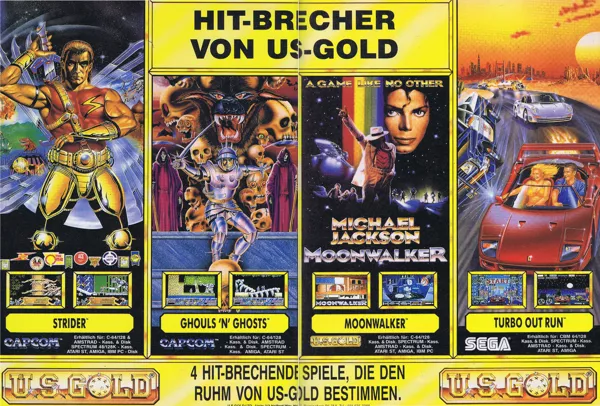 Credits (Amiga version)
4 People
Trivia
The intro music in the C64 version was originally written for Outrun Europe, an Outrun sequel developed by Probe, which was shelved when the deal to convert Turbo Outrun form the arcades was agreed. After Turbo was released, Outrun Europe was deemed not to be good enough to release, and recoded from scratch, ultimately released as Outrun Europa.
Contribute
Know about this game? Add your expertise to help preserve this entry in video game history!