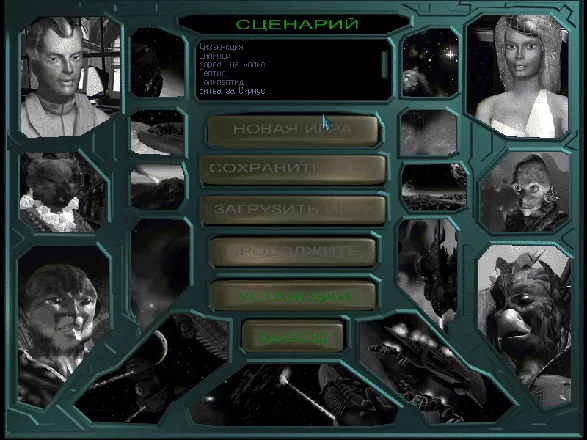 Moby Score

n/a

Collected By

2 players
Genre

Perspective

Pacing

Gameplay

Setting
Description
Remember Tomorrow is 4X space strategy similar to Master of Orion or Ascendancy. Unlike those two it is heavily focused on space ship design, where you can choose what engines, shields, scanners and many types of weapons to install into one of the available hulls. Besides those, more specialized modules can be used like a colonization module or a fighter bay for bigger ships. The spacecraft range from fighters to dreadnoughts plus satellites and space stations that mainly differ in the available room for modules. The amount and type of equipment affects the ship's speed, maneuverability and energy consumption.
There was no random or player-defined galaxy generation, only nine available scenarios with different map configurations. Galaxy generation was however added at a later time through a patch. Other star systems could initially only be reached through hyperspace tunnels.There are nine galactic races that slightly differ from each other. The rest of the game follows the 4X genre canon: you try to capture as much planets as possible, colonize them, start mining for resources, construct various buildings and build more spaceships.There is also a scientific research part that is centered around military advancement and a simple diplomacy system.
The game is played in real-time and battles are executed in the same fashion. The combat is interactive and commands can be issued to the fleet. The game is said to support hundreds of ships and they can be controlled by grouping and making formations. The battles are displayed with a bird's-eye perspective with the ships presented as pre-rendered sprites as in many other contemporary RTS games.
Trivia
Porting
The game was much later ported to Windows by one of the developers and includes support for higher resolutions, new battle graphics and a number of bug fixes and balance tweaks. There's also Polaris Sector by the same people - a new and modernized remake of Remember Tomorrow that came out in 2016.
Contribute
Know about this game? Add your expertise to help preserve this entry in video game history!
Contributors to this Entry
Game added by Virgil.
Last modified February 22nd, 2023.