Dan Hay
Dan Hay started his career as a digital artist in the television and film industry at DKP in Toronto Canada in 1999. His credits include work on films for 20th Century Fox, Columbia Tri-Star, and Rhino films as well as commercials for Ford, Visa, 3DO, Fisher Price, Nestle, Nabisco, Saab, and Kinder, to name a few.
Dan transitioned from film to games in 2003 when offered the opportunity to be a lead artist/animator on the 007: Nightfire cinematics for Electronic Arts. Once he had a game under his belt he was hooked. He moved down to Madison Wisconsin and became the Cinematic Director and Lead Animator on X-Men: Legends (2004) at Ravensoft/Activision. He then became Art Director for X-Men: Legends II - Rise of Apocalypse, Marvel Ultimate Alliance and X-Men Origins: Wolverine.
Dan moved to Chicago to join Day:1:Studios in 2008 as Producer on Fracture for LucasArts, and the Senior Producer on F.3.A.R. for Warner Bros. Interactive Entertainment Inc..
Dan moved back to Canada in 2011 when offered the chance to lead Far Cry 3. He continued to served as the Executive Producer of the Far Cry series at Ubisoft Montreal for more than ten years. He kept his role as producer for virtually every instalment since up to Far Cry 6 in 2021. He left the company on 12th November 2021.
Credited on 19 games
Displaying most recent · View all
Diablo IV

(2023, Windows)

Vice President and Executive Producer
Back 4 Blood

(2021, Windows)

WB Friends and Family
Far Cry 6

(2021, Windows)

Brand Executive Director
Far Cry: New Dawn

(2019, PlayStation 4)

Executive Producer
Far Cry 5

(2018, PlayStation 4)

Creative Director
Far Cry: Primal

(2016, PlayStation 4)

Executive Producer
Far Cry 4

(2014, Windows)

Executive Producer
Far Cry 3: Blood Dragon

(2013, PlayStation 3)

Executive Producer
Far Cry 3

(2012, PlayStation 3)

Producer Ubisoft Montréal
F.3.A.R.

(2011, Windows)

Senior Producer
X-Men Origins: Wolverine - Uncaged Edition

(2009, Windows)

Wolverine Team Also Thanks
Fracture

(2008, PlayStation 3)

Senior Producer
Marvel Ultimate Alliance (Special Edition)

(2007, PlayStation 2)

Art Director
Marvel Ultimate Alliance

(2006, Xbox 360)

Art Director
Quake 4

(2005, Xbox 360)

Cinematic Consultant
X-Men: Legends II - Rise of Apocalypse

(2005, GameCube)

Art Director
X-Men: Legends

(2004, PlayStation 2)

Cinematics/Animation Lead
007: Nightfire

(2002, Windows)

Special Thanks
007: Nightfire

(2002, GameCube)

Special Thanks
[ full credits ]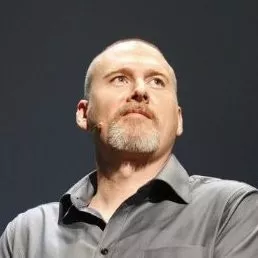 Frequent Collaborators
People
---
Companies
Contribute
Add your expertise to help preserve video game history! You can submit a correction or add the following: