Keith Brors
Moby ID: 10203
An avid gamer since he was a teenager, Keith has always enjoyed playing both wargames and fantasy role-playing games. In 1980, he began his career in computer programming and soon combined his technical expertise with his interest in games. Keith joined the research and development team at Strategic Simulations, Inc. in 1982, beginning his business relationship and friendship with Joel Billings and Gary Grigsby. His first project at SSI was the conversion of the wargame Eagles, from the Atari to the Apple II. During his employment at SSI, Keith wrote a graphics engine that was instrumental in the design of several wargames. In addition, he wrote programming code for many wargame and fantasy role-playing titles, including the 1988 release of Pool of Radiance, the first computer version of Dungeons and Dragons. His instrumental role on the SSI R&D team led him to the position of Technical Director.
In 1996, Keith took on a new venture, working as an independent contractor with Gary Grigsby. Together, they created the widely acclaimed Steel Panthers Wargame Series.
Keith's technical expertise, along with his avid interest in computer games, is propelling him into a new venture with Gary Grigsby and Joel Billings. He is looking forward to producing many new and interesting software titles at 2By3 Games.
Source: Selected articles from 2BY3 Games Official Company Website - About 2BY3 Games - Keith Brors
Credited on 57 games
Displaying most recent · View all
Magic: Legends

(2021, Windows)

Lead Software Engineer
Neverwinter

(2016, PlayStation 4)

Cryptic Studios
Gary Grigsby's War in the East: The German-Soviet War 1941-1945

(2010, Windows)

Design and Development
Star Trek Online

(2010, Windows)

Team
Champions Online

(2009, Windows)

Cryptic Studios
Universe at War: Earth Assault

(2008, Xbox 360)

Programmers
Star Wars: Empire at War - Forces of Corruption

(2006, Windows)

Programming Support
Gary Grigsby's World at War: A World Divided

(2006, Windows)

Design
SPMBT

(2005, Windows)

Original SP Series Design by
Gary Grigsby's World at War

(2005, Windows)

Design and Development
War in the Pacific: The Struggle Against Japan 1941-1945

(2004, Windows)

Programming
Uncommon Valor: Campaign for the South Pacific

(2002, Windows)

Programming
Steel Panthers: World at War

(2000, Windows)

Original Design and Programming
SPWW2

(1999, DOS)

Special thanks
Battle of Britain

(1999, Windows)

Game Design and Concepts
Talonsoft's 12 O'Clock High: Bombing the Reich

(1999, Windows)

Game Design and Concepts
Steel Panthers III: Brigade Command - 1939-1999

(1997, DOS)

Lead Design and Programming
AD&D Dark Sun Online: Crimson Sands

(1996, Windows)

Additional programming by
Steel Panthers II: Modern Battles

(1996, DOS)

Game Design & Programming
Fantasy General

(1996, DOS)

Additional Programming
[ full credits ]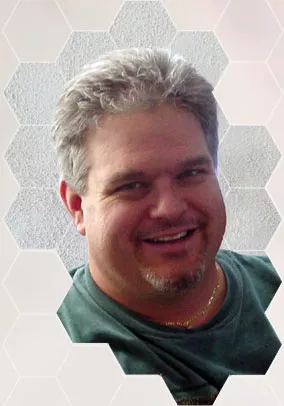 Frequent Collaborators
People
---
Companies
Contribute
Add your expertise to help preserve video game history! You can submit a correction or add the following: