Bob Polaro
aka: Robert C. Polaro
Bob Polaro started his career in the industry programming for Adam Systems, developing accounting package in the seventies for the Data General Nova II computer. Next, he joined Commodore where he created programs for the Commodore Pet, such as Blackjack, Stock Portfolio and Baseball.
Later, he went to work for Atari, developing games such as Mugwump, Stand and Hangman, for the 400/800 systems, as well as reference titles such as Biorhythm and States and Capitals.
His most notable games are those for the Atari 2600. He is most known for Defender, but was also responsible for Desert Falcon, Road Runner, RealSports Volleyball and Sprintmaster. He had a short stint at Activision, in the mid-1980's, and he developed the 2600 version of Rampage for the company.
Soon thereafter he founded BOBCO, initially programming geography software pieces for the Commodore 64 and Apple II.
He returned to videogames in the early 1990's. At THQ, he was the lead designed on Bass Masters Classic (SNES) and assisted in the Genesis translation as well. He designed Arcade Video redemption and online games for Arcade Planet.
Later he worked at Santa Cruz Games to develop a plug and play joystick game for Spider-Man 2. He then moved on to web page design with BOBCO and Websitesforyou.net.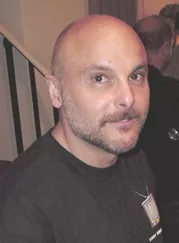 Contribute
Add your expertise to help preserve video game history! You can submit a correction or add the following: