Jared Emerson-Johnson
aka: Jared Emerson Johnson, Jerod Emerson-Johnson
Moby ID: 130089
Jared Emerson-Johnson is an award winning music composer, sound designer, voice director, and voice actor. His critically acclaimed work for games and other media has earned him several awards and has established him as a leading force in the world of interactive audio.
Until recently, his best known works were the scores for the 1st, 2nd, & 3rd seasons of Sam & Max graphic adventure games for Telltale Games (including deluxe 2-disc soundtrack albums), but his 2013 B.A.F.T.A. nominated score to The Walking Dead has eclipsed much of his earlier work.
Other recent scores are Back to the Future: The Game, Puzzle Agent 2, Jurassic Park: The Game, and The Wolf Among Us, based on the Fables comics.
In addition to his composition training, Jared is classically trained in conducting, violin, and voice. He holds a bachelor of arts degree (summa cum laude) from Cornell University in Ithaca, NY.
Jared also teaches musical theater and opera performance to young singers. He performs regularly with a number of bands and classical ensembles. For the past several years he has been a featured lecturer and panel participant at the Game Developers' Conference and Wondercon.
Jared lives and works in the San Francisco Bay Area.
Credited on 107 games
Displaying most recent · View all
The Expanse: A Telltale Series

(2023, Windows)

'Shipping Out'
Star Trek: Resurgence

(2023, Windows)

Music
Return to Monkey Island

(2022, Windows)

Music Implementation by
Grim Tranquility

(2022, Windows)

Composer, Bay Area Sound
Voodoo Detective

(2022, Windows)

Orchestration
Demon Quest '85

(2022, Playdate)

Sound & Music
Sam & Max: Beyond Time and Space

(2021, Windows)

Music
Sam & Max: This Time It's Virtual!

(2021, Quest)

Music
Sam & Max: Save the World

(2020, Windows)

Music
A Case of the Crabs: Rehash

(2020, Windows)

'Partner Interviews'
Nick Bounty and the Dame with the Blue Chewed Shoe

(2020, Windows)

Music
The Walking Dead: The Final Season

(2018, Xbox One)

Music by
Batman: The Telltale Series - The Enemy Within: Episode Three - Fractured Mask

(2017, PlayStation 4)

Music by
Batman: The Telltale Series - The Enemy Within: Episode 1 - The Enigma

(2017, PlayStation 4)

Music by
Batman: The Telltale Series - The Enemy Within

(2017, Windows)

Music by
Marvel Guardians of the Galaxy: The Telltale Series

(2017, Windows)

Music by
Mainlining

(2017, Windows)

Sound Design
The Walking Dead: A New Frontier

(2016, Windows)

Music by
Duke Grabowski, Mighty Swashbuckler!

(2016, Windows)

Opening/Closing Music by
Batman: The Telltale Series - Episode 1: Realm of Shadows

(2016, Windows)

Music by
[ full credits ]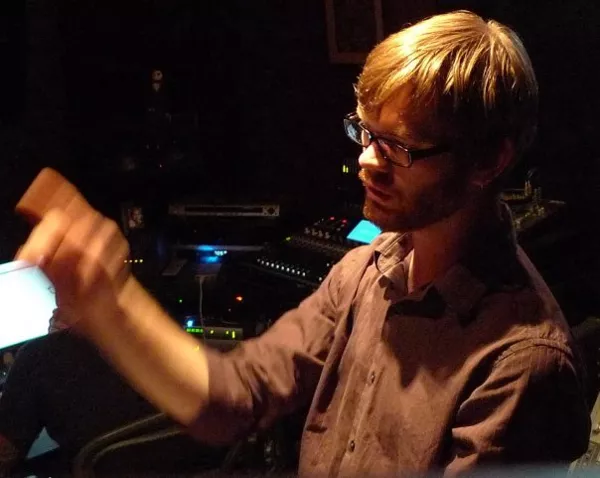 Frequent Collaborators
People
---
Companies
Contribute
Add your expertise to help preserve video game history! You can submit a correction or add the following: