Corey G. May
aka: Corey May
Moby ID: 161199
Corey May is the co-founder and President of Sekretagent Productions, a production company based in Los Angeles, California working in the film, video game, and internet industries. May is the main writer of the Assassin's Creed series. May worked as the lead writer on Assassin's Creed, Assassin's Creed II, and Assassin's Creed III. Corey May also helped Jeffrey Yohalem as a writer on Assassin's Creed: Brotherhood, and Darby McDevitt on Assassin's Creed: Revelations. May also helps in the production of most other entries into the Assassin's Creed franchise to make sure everything flows together into one coherent narrative.
May graduated from Harvard University in 1999 and founded Sekretagent with Dooma Wendschuh upon their graduation from the University of Southern California's Peter Stark Producing Program in 2001.
Along with Dooma Wendschuh, May has co-written for video games such as Prince of Persia: Warrior Within, Prince of Persia: The Two Thrones, Army of Two and Terminator Salvation. He also was an executive producer on the 2006 horror film The Plague, was a producer on the 2002 film Yo, Tyrone.
Recently, it's been announced that he and Wendschuh will write the upcoming Batman video game developed by Warner Bros. Games Montreal, Batman: Arkham Origins, a prequel to Rocksteady Studios Batman video games: Batman: Arkham Asylum and Batman: Arkham City.
Credited on 38 games
Displaying most recent · View all
Submerged: Hidden Depths

(2022, Windows)

Narrative Director
Wavetale

(2021, Stadia)

Narrative Director
Outcasters

(2020, Stadia)

Narrative Director
Assassin's Creed: Rogue - Remastered

(2018, PlayStation 4)

Script Consultant
Call of Duty: Modern Warfare - Remastered

(2017, PlayStation 4)

Certain Affinity
For Honor

(2017, Xbox One)

Special Thanks
Time Machine VR

(2016, PlayStation 4)

Special Development Contributors
Doom

(2016, Windows)

Narrative Director
Assassin's Creed: Syndicate

(2015, Windows)

Narrative Director
Far Cry 4

(2014, Windows)

Script Consultant
Assassin's Creed: Unity

(2014, Windows)

Script Consultant
Assassin's Creed: Rogue

(2014, PlayStation 3)

Script Consultant
Watch_Dogs: Bad Blood

(2014, Xbox 360)

Script Consultant
Scooby Doo! & Looney Tunes Cartoon Universe: Adventure

(2014, Windows)

Narrative Designers (Consultants)
Watch_Dogs

(2014, Windows)

Script Consultant
Assassin's Creed IV: Black Flag - Freedom Cry

(2013, PlayStation 4)

Script Consultant
Assassin's Creed IV: Black Flag

(2013, Windows)

Script Consultant
Batman: Arkham Origins

(2013, Windows)

Writers
Tom Clancy's Splinter Cell: Blacklist

(2013, PlayStation 3)

Script Consultant
Assassin's Creed III: Liberation

(2012, PS Vita)

Special Thanks
[ full credits ]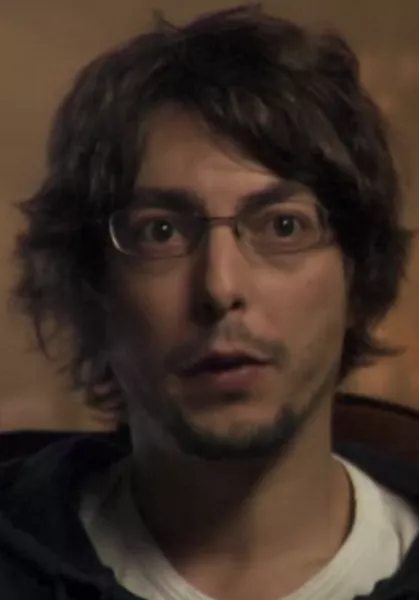 Frequent Collaborators
People
---
Companies
Contribute
Add your expertise to help preserve video game history! You can submit a correction or add the following: