Michael Berlyn
aka: Mike Berlyn
March 13th, 1999:
Mr. Berlyn, would you be willing to write a little biographical blurb

about yourself for MobyGames?
Michael Berlyn has been designing and coding games since 1979, when he bought his first computer, an Apple ][, to help his novel writing. Someone showed him the Colossal Cave Adventure and he has never looked back. He is the author of too-many products and four novels. He currently owns a small publishing company, Cascade Mountain Publishing, in Oregon.
His next product, Chameleon, is a unique blend of novel and interactive fiction, which has been years in the making. His long-time collaborator, Muffy McClung Berlyn, is co-designer/co-author on this product. It is due out in the fall of 1999.
Games:
Oo-Topos, Sentient Software
Cyborg, Sentient Software
Gold Rush, Sentient Software
Congo, Sentient Software
Suspended, Infocom
Cutthroats, Infocom
Infidel, Infocom
Fooblitzky (with others), Infocom
Tass Times in Tonetown, Activision
Dr. Dumont's Wild Parti (with Muffy McClung Berlyn), First Row Software
Altered Destiny, Accolade
Snoopy's Game Club (with Gene Smith), Accolade
Bubsy: Claws Encounters of the Furred Kind, Accolade
Motile, Starcore, Newton Bubsy 3D: Furbitten Planet, Accolade
Zork: The Undiscovered Undergound (with Marc Blank), Activision
Dr. Dumont's Wild P.A.R.T.I. (with Muffy McClung Berlyn), Cascade Mountain Publishing. (Greatly expanded and revised)
Other software:
WriteIdea, Self published, Macintosh
Newton Utilities (with Marc Blank), Starcore, Newton
Novels:
The Integrated Man, Bantam Books
Crystal Phoenix, Bantam Books
Blight, Ace Books
The Eternal Enemy, Wm. Morrow
Credited on 24 games
Displaying most recent · View all
Syphon Filter

(1999, PlayStation)

Special Thanks
Dr. Dumont's Wild P.A.R.T.I.

(1999, DOS)

Text, script and design
Zork: The Undiscovered Underground

(1997, Windows)

Written by
Bubsy 3D

(1996, PlayStation)

Producer
Super Bubsy

(1995, Windows)

Special thanks to the original Bubsy design team
Live Action Football

(1994, Windows 3.x)

Game
Columbo's Mystery Capers

(1993, Newton)

Developed by
Bubsy in: Claws Encounters of the Furred Kind

(1993, Genesis)

Design
Snoopy's Game Club

(1992, DOS)

Designed by
Les Manley in: Search for the King

(1991, Amiga)

Those Held Responsible
Les Manley in: Lost in L.A.

(1991, DOS)

Technology
Altered Destiny

(1990, DOS)

Lead Design
Keef the Thief: A Boy and His Lockpick

(1989, DOS)

Special thanks to
Dr. Dumont's Wild P.A.R.T.I.

(1988, DOS)

Text by
Tass Times in Tonetown

(1986, PC Booter)

Design
Oo-Topos

(1986, DOS)

Written by
Fooblitzky

(1986, DOS)

Designed by
Cutthroats

(1984, Apple II)

Written by
Infidel

(1983, PC Booter)

Design
Suspended

(1983, PC Booter)

Design
[ full credits ]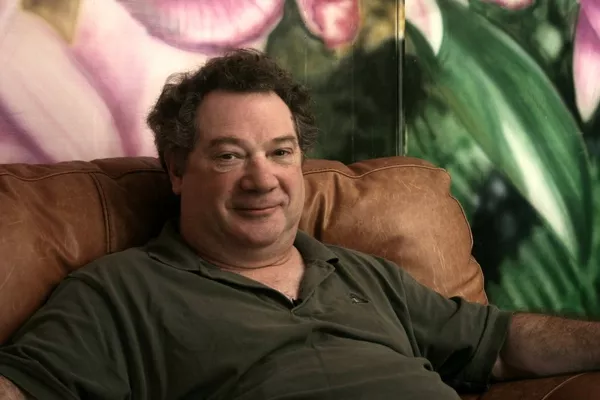 Contribute
Add your expertise to help preserve video game history! You can submit a correction or add the following: