Ed Averett
aka: E. Averett
Formerly an Intel employee, Ed Averett moved to Magnavox six months after the Odyssey 2 production started, as the game designers at Magnavox were out of ideas for new games.
In James Hague's words, "Ed Averett basically was the Odyssey 2, writing the entirely library of games, excepting some early releases: twenty-four games in four years".
As of 2006, Ed worked at Microsoft, as a program manager on the Windows Shell team. He's married to Linda Averett, who worked with him during his Odyssey 2 years, and now also works at Microsoft.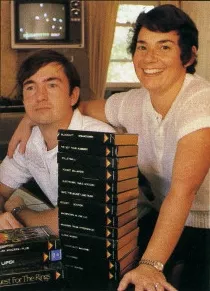 Contribute
Add your expertise to help preserve video game history! You can submit a correction or add the following: