Julian Kwasneski
Moby ID: 2947
With more than 25 years of game audio experience, Julian is credited on titles that spread across all genres. Some of these titles include Star Wars Episode 3: Revenge of the Sith, America's Army: Rise of a Soldier, The Chronicles of Narnia: The Lion, The Witch and the Wardrobe, Knights of the Old Republic 2: The Sith Lords, The Lord of the Rings: The Return of the King, James Bond: Everything or Nothing and Star Wars: Knights of the Old Republic. His innovative sound design has been critically acclaimed by ign.com, epigamer.com, gamezone.com, Computer Gaming World, gamepro.com and others. His innovative sound design has been critically acclaimed and his production techniques continue to push the boundaries of what is possible.
Julian co-founded Bay Area Sound after leaving LucasArts in the winter of 2000.
In addition to his game credits, Julian has worked on several podcasts including Wondery's Business Wars, American Innovation, Frequency Machine's In The Gap, Passport and Chicano Squad. Julian's film credits include sound design for Big Love – Starring Sam Rockwell (Sundance 2000), The Upgrade – Starring Minnie Driver (Mill Valley Film Festival 2000), The Last Birthday Card, and Skate Warrior (Slamdance 1999). His television credits include recent spots for Tivo, Gordon's Gin, Guardian and Hamtaro. Julian has also developed audio for educational toys, wireless device hardware manufacturers and other similar platforms to bring quality audio to limited bandwidth applications.
[source]
Credited on 142 games
Displaying most recent · View all
American Arcadia

(2023, Windows)

Voice Direction
Star Trek: Resurgence

(2023, Windows)

Special Thanks
Marvel Midnight Suns

(2022, Windows)

Creative Director
Grim Tranquility

(2022, Windows)

Sounder Designer, Bay Area Sound
Voodoo Detective

(2022, Windows)

Voice Directors
Tiny Tina's Wonderlands

(2022, Windows)

Sound Designers
Sam & Max: Beyond Time and Space

(2021, Windows)

Audio
Sam & Max: This Time It's Virtual!

(2021, Quest)

Sound Design
Call of the Sea

(2020, Xbox Series)

Voice Direction
Sam & Max: Save the World

(2020, Windows)

Audio
9 Monkeys of Shaolin

(2020, Windows)

Voice Direction
XCOM: Chimera Squad

(2020, Windows)

VO Direction
Nick Bounty and the Dame with the Blue Chewed Shoe

(2020, Windows)

Special Thanks
Borderlands 3

(2019, PlayStation 4)

Cinematic Sound Design / Foley / Doby Atmos Mixing
The Walking Dead: A New Frontier

(2016, Windows)

VO Direction Lead
Firewatch

(2016, Windows)

Voice Editing, Sound Design and Effects Provided by
Star Wars: The Old Republic - Knights of the Fallen Empire

(2015, Windows)

Bay Area Sound
Star Wars: Uprising

(2015, Android)

Bay Area Sound
Disney Infinity: 3.0 Edition - Starter Pack

(2015, Xbox One)

Bay Area Sound
Grim Fandango: Remastered

(2015, Windows)

Sound Designers
[ full credits ]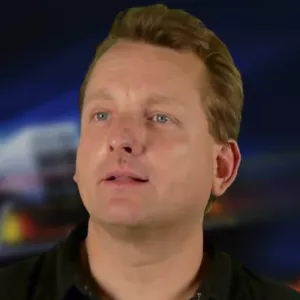 Frequent Collaborators
People
---
Companies
Contribute
Add your expertise to help preserve video game history! You can submit a correction or add the following: