Russell Shiffer
aka: Russell Schiffer, Russel Shiffer
Mr. Shiffer started in the game industry as a tester for Accolade, where he spent nearly 8 years. During that time he advanced from testing, to audio director (sound and music coordinator), tools programmer and eventually lead engineer on two products - Deadlock and Bubsy II before moving on.
After Accolade he spent time in a startup called ePlanet working on an early version of motion tracking games using webcams (a precursor to technology like the Microsoft Kinetik). ePlanet released one game (Fun Fair) before folding.
After a short stint in a financial startup, he came back to games at 3DO and then EA, working as an engineering manager, director and development director, ending that period as an engine programmer on the first Deadspace, mostly supporting the audio team.
His final stint in the game industry came at Bandai Namco, where he managed the engineering department.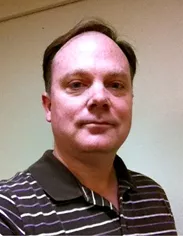 Contribute
Add your expertise to help preserve video game history! You can submit a correction or add the following: