Corey Cole
Moby ID: 3682
Corey started out on chess and other board games as a child, then found Dungeons & Dragons in the mid-70's. He met his wife, Lori Ann Cole, while running one of his D&D games (The Tower of Indomitable Circumstance, published by Judges Guild) at a convention in San Francisco.
A science fiction fan friend introduced the Coles to Ken Williams in 1988. Corey's first task at Sierra On-Line was to convert their SCI game engine to the Atari ST. The following year, the Coles began developing the Hero's Quest series. Due to trademark issues, the name was changed to Quest for Glory for the second game released in 1990 and the rest of the series.
Corey is a programmer and technical game designer. He also wrote some of the descriptions (notably many bad puns) for the Quest for Glory games. He was the main game designer for Castle of Dr. Brain with just a little help from Lori.
After Sierra closed its Yosemite Entertainment office in 1999, Corey moved into online gaming. His online games include: Passport2Bridge (1996), Explorati (2001), and JetSetPoker.com (2003).
He is currently (Fall 2008) working with Lori on www.TheSchoolForHeroes.com, an online "school" with fantasy elements. Corey writes a blog for the site (www.TheSchoolForHeroes/questlog) on topics related to gaming, heroism, and life success.
Credited on 36 games
Displaying most recent · View all
Summer Daze: Tilly's Tale

(2023, Windows)

Founders
Hero-U: Rogue to Redemption

(2018, Windows)

Created, Designed, and Directed by
Bolt Riley: A Reggae Adventure

(2018, Windows)

Game Design
Quest for Infamy

(2014, Windows)

This game would not be possible without the help, advice, inspiration and guidance from the following people
Heroine's Quest: The Herald of Ragnarok

(2013, Windows)

Inspired by
Quest for Glory II: Trial by Fire

(2008, Windows)

Written & Designed by
Hoyle Casino

(2000, Game Boy Color)

Programming
Quest for Glory V: Dragon Fire

(1998, Windows)

System Software Engineer
Police Quest: SWAT 2

(1998, Windows)

Terrorist, hostage, innocent, bystander photos modeled by
Shannara

(1995, DOS)

Game Design
Space Quest: Collector's Edition

(1994, DOS)

Video
Hoyle Classic Card Games

(1993, DOS)

Additional Bridge Programming
Quest for Glory: Shadows of Darkness

(1993, DOS)

Design
Quest for Glory I: So You Want To Be A Hero

(1992, DOS)

Game Designers
Castle of Dr. Brain

(1992, Macintosh)

Designed and Directed by
Quest for Glory III: Wages of War

(1992, DOS)

Design
Mixed Up Fairy Tales

(1991, DOS)

Lead Programmer
Police Quest 3: The Kindred

(1991, DOS)

Actors
Jones in the Fast Lane

(1991, DOS)

Development System
EcoQuest: The Search for Cetus

(1991, DOS)

Special Programming Thanks to
[ full credits ]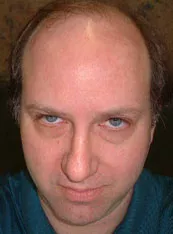 Frequent Collaborators
People
---
Companies
Contribute
Add your expertise to help preserve video game history! You can submit a correction or add the following: