Chuck Benton
In 1981 Chuck (Charles) Benton was interested in database programming on the Apple II computer and created the company Technology Systems Inc. (TSI) which, to this day, is still running, with Benton retaining full ownership and being in position of Chief Technical Officer.
A quote from the company history of TSI: Technology Systems was founded in the early days of micro computing. In 1981, Chuck Benton, TSI's founder, purchased an Apple computer to teach himself programming, and thus automate many of the mundane aspects of his job managing the field engineering office of a small flight simulator manufacturer. To make the task interesting, he decided to write an adventure game that parodied the dilemmas of the young single male. Thus was born what became 'Leisure Suit Larry,' arguably the first commercially successful, adult-oriented software ever. This was quickly followed by contract development of over a dozen titles (all much tamer), including 'Frogger,' BC's 'Quest for Tires,' and Disney's 'Donald Duck's Playground.'
The game which Chuck had written, was not Leisure Suit Larry, but the only text-based adventure game ever published by Sierra On-Line, "Softporn Adventure", which in 1987 Al Lowe used as inspiration for the first Leisure Suit Larry game, "Leisure Suit Larry in the Land of the Lounge Lizards", and turned it into a large success series.
Chuck however did not write Softporn Adventure at the Sierra studios in Oakhurst, but while he was employed elsewhere, as a test of which programming techniques he could all implement with the Apple II computer. When it turned out that his friends liked the game, he decided to sell it under the company name of Blue Sky Software. Selling only about 100 copies out of the 1000 produced ones, he decided to approach a publisher to sell it on larger scale. On-Line Systems, the former name of Sierra On-Line, was this publisher and they sold well over 50,000 copies of the game. As much as it was a success, it was also probably the most controversial game of its time, not only because of the concept of the game, but mainly because of its cover, which featured nude Sierra employees in a hottub, including legendary Sierra On-Line founder and game writer, Roberta Williams.
Chuck Benton was also involved in a handful of more titles of Sierra On-Line in its early days, including Frogger, BC's Quest for Tires and the first Sierra-Disney title. Mickey Mouse's Space Adventure in 1984, but the title he remains most known for, was his first attempt at an adventure game, "Softporn Adventure".
By 1985 Chuck Benton invested most of his time in TSI, help pioneering many of the technologies that are commonplace today. He helped launch the PC industry, broke new ground in the development of network protocols, and has fueled technical innovations that have produced broad and far reaching impacts in national capability, working both for corporations and the military. He remembers his roots all too well though, which is very obvious when you enter his office at TSI. He has copies of all the sierra games he developed and even the original programming script of Softporn Adventure.
Credited on 13 games
Displaying most recent · View all
Leisure Suit Larry: Wet Dreams Don't Dry

(2018, Windows)

Special Thanks
Softporn Adventure

(2013, Commodore 64)

Written by
Softporn Adventure

(2002, Browser)

Written by
Softporn Adventure

(1991, DOS)

Apple version by
Leisure Suit Larry in the Land of the Lounge Lizards

(1988, Apple IIgs)

Designed by
The American Challenge: A Sailing Simulation

(1986, DOS)

IBM Programming
Wizard of Id's WizType

(1984, Apple II)

Programmed by
Wizard of Id's WizMath

(1984, Apple II)

Programmed by
BC's Quest for Tires

(1983, Atari 8-bit)

Programmed by
Crossfire

(1983, Commodore 64)

Programming
Frogger

(1983, Commodore 64)

By
Jump Jet

(1982, Apple II)

By
Softporn Adventure

(1981, Atari 8-bit)

Written by
[ full credits ]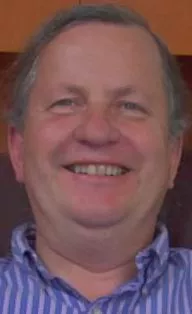 Contribute
Add your expertise to help preserve video game history! You can submit a correction or add the following: