Frédérick Raynal
aka: Frederic Raynal
Frédérick Raynal was born in 1966 in Brive-la-Gaillarde, Corrèze (France). His first commercial game was Robix 500 (1983). He produced the graphics for Popcorn (1988). After joining Infogrames, he worked on the port of Alpha Waves (1990), which helped focus his inspiration on designing 3D games. His first major project, Alone in the Dark (1992), was also his best known one. He worked on parts of the sequel before leaving Infogrames.
Raynal founded Adeline Software International in 1993 with several former Infogrames members. With this new team, Raynal produced Little Big Adventure (1994), Time Commando (1996), Little Big Adventure 2 (1997), Toy Commander (1999), and other games.
On March 13, 2006, Frédérick Raynal, together with Shigeru Miyamoto and Michel Ancel, was knighted by the French Minister of Culture and Communication as Knight of Arts and Literature. It was the first time that this honor was bestowed upon video game developers.
Credited on 21 games
Displaying most recent · View all
The Last Worker

(2023, Windows)

Developed by
Skew

(2023, Playdate)

Developed by
2Dark (Limited Edition)

(2017, Windows)

Creative Director & Lead Developer
2Dark

(2017, Windows)

Creative Director
Goetia

(2016, Windows)

Sushee Special Thanks
White Night

(2015, Windows)

Special Thanks
bOxOn

(2011, iPad)

Original Concept, PC & MAC version
Soul Bubbles

(2008, Nintendo DS)

Spiritual Game Design Guidance
Toy Racer

(2000, Dreamcast)

Creative Director
Toy Commander

(1999, Dreamcast)

Creative Director
Twinsen's Odyssey

(1997, DOS)

Original Idea
Fade to Black

(1996, PlayStation)

Special Thanks
Time Commando

(1996, DOS)

Created by
Relentless: Twinsen's Adventure

(1994, DOS)

Original Idea
Alone in the Dark

(1994, 3DO)

Director
Alcatraz

(1992, Atari ST)

Special thanks to
Drakkhen

(1991, Sharp X68000)

Version IBM-PC
Continuum

(1991, Amiga)

PC Adaptation
SimCity

(1991, CDTV)

Programming
Popcorn

(1988, DOS)

Graphics / Artwork
[ full credits ]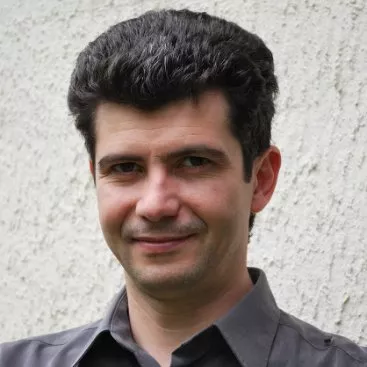 Frequent Collaborators
People
---
Companies
Contribute
Add your expertise to help preserve video game history! You can submit a correction or add the following: