Adam Carriuolo
Moby ID: 6603
After 6 years as an illustrator, graphic designer, and multi-media artist at Lotus Development Corp, Adam went to Impressions Games in 1996 and jumped into the baptismal fire of Lords of the Realm II development. Adam has served a variety of artistic roles on such projects as:
...and most recently lead technical artist on Lords of the Realm III
Adam takes great pride in doing many different things well. His middle name might have been "Versatility", but his parents chose "Joseph" instead. Simply stated, Adam's goal as a game artist is to "Provide the player - through the graphics - with a sense of wonder, heartache, glory, and rapture."
Source: Tilted mill company page.
Credited on 23 games
Displaying most recent · View all
Dungeons & Dragons Online: Fables of the Feywild

(2020, Windows)

Senior Artist
Dungeons & Dragons Online: Masterminds of Sharn

(2019, Windows)

Senior Artists
Dungeons & Dragons Online: Mists of Ravenloft

(2017, Windows)

Senior Artists
Dungeons & Dragons Online

(2012, Windows)

Senior Artists
Dance Central 2

(2011, Xbox 360)

Additional UI Artists
Dance Central

(2010, Xbox 360)

Lead UI Artist
Rock Band 3

(2010, Wii)

Sincere Thanks to the Rest of the Harmonix Team
Green Day: Rock Band

(2010, Wii)

Harmonix Music Systems, Inc.
The Beatles: Rock Band

(2009, PlayStation 3)

UI Artists
LEGO Rock Band

(2009, Nintendo DS)

Senior Artists
SimCity Societies: Destinations

(2008, Windows)

Artists
SimCity Societies

(2007, Windows)

Senior Artists
Caesar IV

(2006, Windows)

Lead UI Artist
Immortal Cities: Children of the Nile

(2004, Windows)

Artists
Lords of the Realm III

(2004, Windows)

Additional Game Artists
Poseidon: Zeus Official Expansion

(2001, Windows)

Artists
Zeus: Master of Olympus

(2000, Windows)

Artists
Pharaoh

(1999, Windows)

Artists
Caesar III

(1999, Macintosh)

Artists (US)
Lords of Magic: Special Edition

(1998, Windows)

Graphics / Artwork
[ full credits ]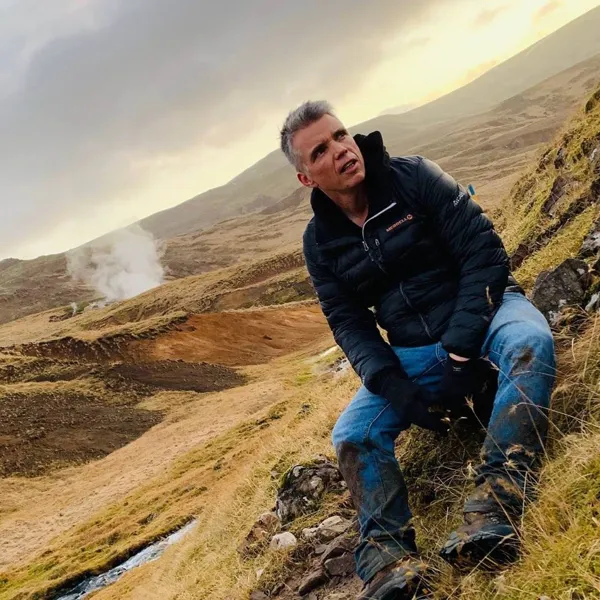 Frequent Collaborators
People
---
Companies
Contribute
Add your expertise to help preserve video game history! You can submit a correction or add the following: