Steven Spielberg
aka: Steven Allan Spielberg
Steven Spielberg is a film director, producer and screenwriter from America.
Spielberg is an avid fan of video games. He played Pong whilst making Jaws in 1974. In the 1980s his office had a full size Donkey Kong arcade cabinet. He was also a fan of Missile Command.
In the late 1990s Spielberg worked with EA to create the Medal of Honor series and produced Boom Blox for them.
Credited on 52 games
Displaying most recent · View all
Medal of Honor: Above and Beyond

(2020, Windows)

Created by
Oh...Sir!: The Hollywood Roast

(2017, Windows)

Vile Monarch Thanks
The Temple of No

(2016, Browser)

Boulder scene audio from Raiders of The Lost Ark by
Medal of Honor: Warfighter

(2012, Xbox 360)

A Very Special Thanks
The Adventures of Tintin: The Game

(2011, iPhone)

Amblin Entertainment
The Adventures of Tintin: The Game

(2011, Nintendo 3DS)

Amblin Entertainment
Hector: Episode 1 - We Negotiate with Terrorists

(2011, Windows)

Special Thanks to
The Adventures of Tintin: The Secret of the Unicorn - The Mobile Game

(2011, J2ME)

Amblin Entertainment
Medal of Honor

(2010, Windows)

To everyone at Electronic Arts for their support
Transformers: Revenge of the Fallen

(2009, PlayStation 2)

Transformers™: Revenge of the Fallen™ Film Team
Transformers: Revenge of the Fallen

(2009, Xbox 360)

Transformers™: Revenge of the Fallen™ Film Team
Indiana Jones and the Staff of Kings

(2009, Wii)

Special Thanks
Boom Blox Bash Party

(2009, Wii)

Creative Director
Boom Blox

(2008, Wii)

Creative Director
Transformers: The Game

(2007, Wii)

Special Thanks
Transformers: Autobots

(2007, Nintendo DS)

Special Thanks
Transformers: Decepticons

(2007, Nintendo DS)

Special Thanks
Medal of Honor: Pacific Assault

(2004, Windows)

Medal of Honor created by
Medal of Honor: Rising Sun

(2003, GameCube)

Special Thanks
Medal of Honor: Allied Assault - Breakthrough

(2003, Windows)

Created By
[ full credits ]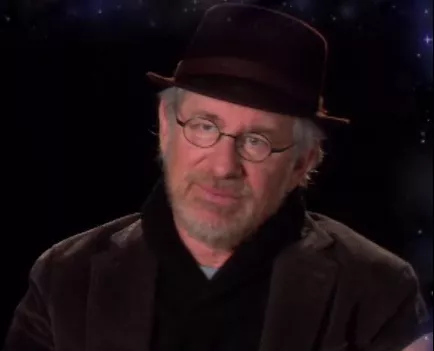 Frequent Collaborators
People
---
Companies
Contribute
Add your expertise to help preserve video game history! You can submit a correction or add the following: