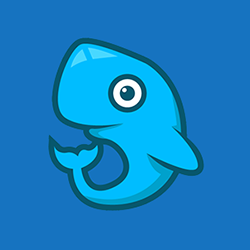 hikari_no_tsubasa
Reviews
Horribly addictive and re-playable... charming game.
The Good
While not a terribly unique concept in Japan, Princess Maker 2 is one of the few "real-life" sims that has (sort of) come across the ocean. It is vastly replayable, due to the large number of endings. In addition to the base ending (ie, your daughter's chosen career/lifestyle at age 18) there are other factors such as whether and to whom she marries, whether she considers her childhood to have been happy, etc. There are some truly bizarre endings out there... a few trial runs should be enough to figure out how to max out her stats... and messing with stats is the key to determining her future. I got the Princess ending once, ages ago... but its really far more interesting to seek out some of the obscure endings.

The Bad
It gets repetitive... in order for your daughter to accomplish ANYTHING in any field, she needs money and you will therefore spend a lot of time having her work or fight for the sole purpose of raising money. It also becomes important to make sure that she doesn't do the same job too often, unless you want her to go into that field. Too much cooking and cleaning will get you a housewife every time. It seemed like a waste to spend hours on the game only to get ANOTHER housewife, artist, dancer, or hooker (those were the ones that kept cropping up for me at least), knowing that there are around 40 endings that I have never got, it was frustrating to do something different and get the same ending over and over again.
Princess Maker 3 actually has more endings, and it is a bit easier to ensure a different ending by changing your actions to a lesser degree than is necessary in 2. But for those who don't read Japanese, this is just about the best--if not ONLY--game of its type.

The Bottom Line
Yes, it sounds dorky. Who wants to play a child-rearing sim? Well... I do, for one. It is AMAZING how addictive this game is once you give it a shot!
By hikari_no_tsubasa on July 12th, 2010
By hikari_no_tsubasa on November 3rd, 2002
Very, very, VERY addictive.
The Good
It's very addictive. I'm not sure exactly WHY it has such high replay value, but even repeating the same scenarios over and over again is a lot of fun. The graphics are good, in my opinion. A turn-based strategy game doesn't NEED top-of-the-line graphics. The backgrounds and creatures are actually beautifully rendered. The only graphics that probably should have been a little more intricate are spell animations. Compared to Heroes II, the AI seems to be more on a level with what is possible for a human player to do. In the previous game, it seemed as though the AI had access to more resources than I did, and that my creatures could therefore never compare. In Heroes III, the AI is more equally matched, and sometimes your computer opponents will fail to take advantage of blatantly obvious opportunities... it's nice to be given a fighting chance. It's a fun multiplayer game for two or three people, although many more than that and it starts to take huge amounts of time to finish. The map builder is a fun feature too--makes you appreciate how difficult it is to create a challenging but win-able scenario.

The Bad
The campaigns are terrible. Each one gives you three scenarios. Without exception, the first two are so easy that they are not any fun--the sole purpose of the first two scenarios is to build up your heroes for the third one. Kind of akin to walking around purposelessly in an RPG to try to get your characters up to level 99... and I HATE doing that. And then, once you finally trudge through to the third scenerio, it is way too hard. The AI has overwhelmingly superior forces from the start. The scenarios are nice moderate levels of difficulty, it would be so nice if the campaigns had been similarly designed.

The Bottom Line
Very fun, very addictive. I didn't exactly lose any sleep over this game, but it is a great way to run out a dull afternoon.
By hikari_no_tsubasa on November 3rd, 2002
Crazy, funny, overall great game!
The Good
Where to start? The three-way storyline was a big plus; working in three different time periods opened up all kinds of possibilities for humor and puzzles. The puzzles themselves were definitely challenging and occasionally had VERY abstract solutions, but I was never stumped on any one puzzle for too long. You get stumped, but eventually you figure out the crazy logic and move on--the difficulty level is right on the mark. Voice acting is superb, and I will NOT say that about many games. I can hear Laverne's voice in my head now, years after playing the game. Lots of little jokes throughout the game, and three separate but connected, and COMPLETELY absorbing settings put this one among my favorite games of all time.

The Bad
It doesn't work very well on newer systems. Ran like a dream on my old 486, and on everything since the sound has been buggy and the animation is choppy. It would be nice to get an updated release that will run on newer versions of Windows for those of us who stupidly sold our old computers.

The Bottom Line
Undescribeable. You have to play it to believe it. One of the few games worth forcing newer PCs to run in DOS mode for.
By hikari_no_tsubasa on November 3rd, 2002
One of the most memorable gaming experiences I've had
The Good
Phantasmagoria gave me the chills. I did NOT want to play this game after dark, and one of the movie sequences gave me a nasty nightmare. Granted, this was seven years ago, when I was a bit younger and a fairly novice adventure gamer... but the ability of this game to just suck me into its world has stuck with me for all these years. The music was creepy and appropriate, I loved the attention to detail, and for a video game the acting wasn't too bad. The house in which the game is set has a life of its own. But most impoartantly, this is one of the handful of games which I would THINK about even when I wasn't playing. Like a good creepy novel, I both anticipated and dreaded finding out what would happen next. Immersion in the setting, and immersion in the story... for an incurable escapist like myself, this made Phantasmagoria one of the most memorable games I've played.
I don't know about the rest of the world, but I appreciated the censoring feature... Of course, after watching the censored scenes curiosity got the best of me and I watched ALMOST all of them in the original gory versions as well.... except one. I'll probably never go back and watch that one, and I appreciate the feature being there so that I never have to.

The Bad
The sheer number of disks promised more gameplay time than was delivered, and some of the disks were so short that I became aggravated at having to change CDs so frequently. In most multi-disk games, finishing a disk seems like a relief, gives me a feeling of accomplishment. Finishing the first disk of Phantasmagoria felt good, but after that it just became a pain.
At the time I played the game for the first time, it seemed appropriately difficult. However, going back through a second time after getting a few more adventure games under my belt, I realized that this is a very easy game. Which can be a good thing and a bad thing. It's not necessarily bad to lose yourself in the beautiful atmosphere of a game without having to think too much... but in general, I'd like to be challenged a bit more. I did finish all seven disks in about a week (couldn't tell you how many hours this far after the fact, but it was quick) and wondered at the time if it was worth my $60... But the game shouldn't cost anything NEAR that much now, so have fun for a week!

The Bottom Line
Fun, creepy, intriguing. Unlike any other game I've played. But unfortunately a little short and easy.
By hikari_no_tsubasa on November 3rd, 2002