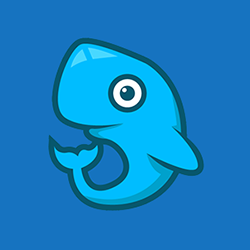 Thomas T @TrueWay
Moby ID
85117
Contribution Score:
180

(0 in last year)

Location:
Orange, United States
Member Since:
December 13th, 2006
About Me:

As you can see, I am a sports gamer. My favorite sport being basketball so I play a lot of basketball games. Although the majority of the games I play belong to the sports genre, I also play quite a few other none-sports games. After sports, other genres that I like are action, adventure, racing, strategy, and role-playing. Basically, beside the sports games, I will play any game that I find interesting.

I am as much a classic gamer as a modern one. I play games that were made from way back in the 80's such as Pac-Man to games that are made today such as Madden NFL 07. I find the old games just as much fun as the new games. In fact, some of my all-time favorites are from the 16-bit gaming era. Many of the games made from that period are absolutely amazing. They are simple but those games can be just as captivating as the best games for today. Some of today's games may look gorgeous, sound fantastic, and have tons of features but a lot of them are just not fun to play or fail to connect with the player. That isn't to say that old games are better. Good games will always stay good no matter how old it is, and bad games will always stay bad. It just seems like with the technology that we have today, many game developers focus too heavily on the graphics as well as adding too much useless features, options, and extras that they forget about the most important thing in a game-the fun factor. Games are meant to be entertaining. A game can have the best graphics, music, features, etc. But if a gamer turns it off after playing it for ten minutes then it's failed. To be honest, it doesn't really matter to me what genre or how old a game is. It's a good game as long as I can play it and have a good time.