Tomm Hulett
aka: Tommy Hulett, Tom Hulett
Tomm Hulett was born on February 27, 1980 in Southern California. He graduated in 2003 from California State University Fullerton with a Bachelor of Arts in English with a Creative Writing emphasis.
In the summer of 1992, after sixth grade, Tomm tested games part time at Virgin Games. Two years later, he designed levels and bosses for an unreleased game titled "Caverns of Nebulon" for Above the Garage Productions.
After high school, Tomm, along with friends Keith Martineau and Carolyn Carter, founded an independent game development team called Team XKalibur. Their flagship title, Mythri, achieved some level of recognition from online sources, and they tried for many years to get a publisher to sign the project, going so far as to post an online survey which received over 4,000 signatures. Though the game was never released, Tomm met many people in the industry, including some friends at Atlus USA.
Tomm started at Atlus as a tester in 2001. He tested while also working on Mythri but eventually moved on to do Localization writing for the company, and later produced the US versions of several titles, including Steambot Chronicles and the Trauma Center series.
He currently works at Konami Digital Entertainment, where he has worked on such titles as Contra 4 and Silent Hill Origins as an Associate Producer.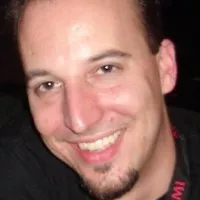 Contribute
Add your expertise to help preserve video game history! You can submit a correction or add the following: