Chris Kingsley
aka: Cris Kingsley, Christopher Kingsley
Chris Kingsley founded Rebellion with his brother Jason in 1991.
He has more than 15 years experience of making award-winning, hit computer games, including Alien Vs Predator, double BAFTA-nominated Aliens Vs Predator, Sniper Elite, double BAFTA-nominated Rogue Trooper, Tom Clancy's Rainbow Six, Rainbow Six: Lone Wolf, The Simpsons Game, Star Wars Battlefront Renegade Squadron, and Free Running - amongst others.
In 2000 Chris and his brother, Jason, purchased 2000 AD, the UK's leading sci-fi comic and home to Judge Dredd.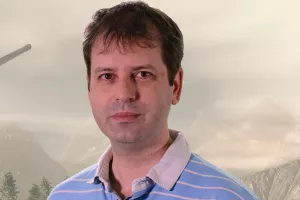 Contribute
Add your expertise to help preserve video game history! You can submit a correction or add the following: