Zoku SonoHigurashi vs Touhou Universe 2
Released

Publishers

Developers
Genre

Perspective

Visual

Gameplay

Interface

Setting

Misc
Official Description
90's-style 2D fighting action in which real-life men fight in cosplay.
The shocking work that appeared in 2016 finally appears on Steam!
This work is a secondary creation game work based on the Touhou Project.
This is a package that contains all the delivered DLCs.
45 playable characters, 50 stages in total (individual BGM for each stage)!
Even if it looks like cosplay, the contents of the game are very serious
Please enjoy a nostalgic live-action fighting game.
[Features of this work]
■ Spell_Declaration
A trump card that can be activated when your physical strength is 1/4 or less (physical power gauge flashes) and you have at least one skill gauge.
You can use unlimited Gauge expends for 10 seconds while active.
The effect is forcibly terminated when "Time Out", "Final Secret / Last Word" or "SPELL FATALITY" is activated.
It can be activated only once per game, and after the end of the effect, gauge consumption techniques cannot be used until the end of the game.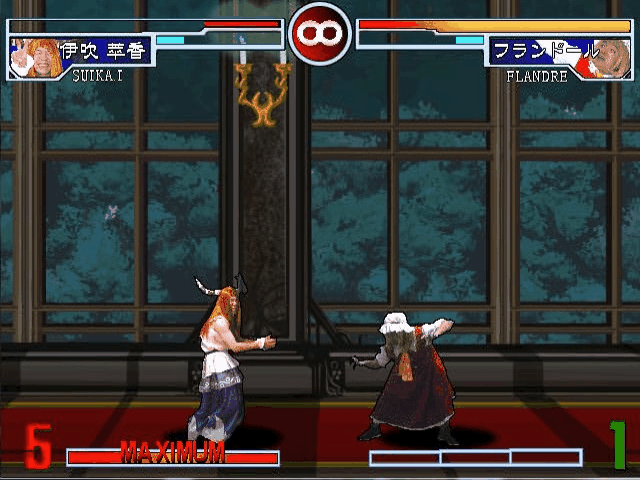 ■ KURAI Bomb Combination
A system that can counterattack while being attacked by the opponent.
Cancel the damage action and perform a combination attack.
During the combination, the attack of Todome splits depending on the direction of the direction key,
Further pursuit is possible.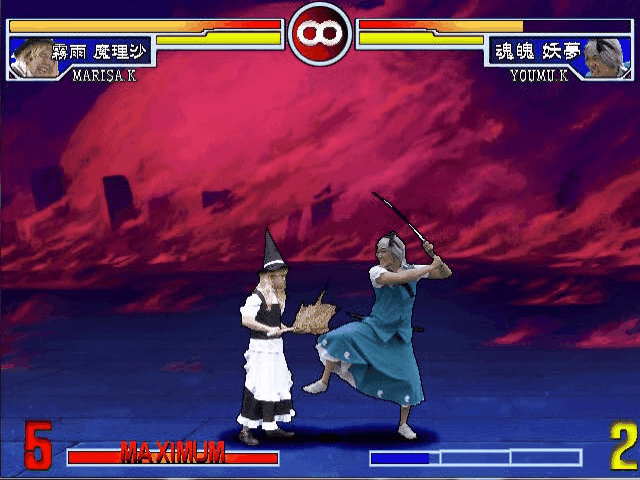 ■ SPELL FATALITY
A deadly technique for Todome that can be activated when the opponent's physical strength is 1/4 or less while the "Spell Declaration" effect is in effect.
When you hit, you can always defeat your opponent.
There is a production unique to each character.
【mode】
・ ARCADE
It is a mode to fight the CPU battle.
Depending on conditions, boss branching and multi-ending.
Immerse yourself in the story with every individual victory message.
・ VS
In this mode, you can play local matches with your friends.
(Single [1 ON 1].)
▼ Story
The stage is a fantastic fanatic ...
Defeated the swordsmen's "Celebration Sakura Fire" and "Sarin Rin"
Distortion of the dimension that was connecting the fantasy fan with Hinazawa was closed and the incident was resolved
The two worlds have regained their original form and it looks as if peace has come ...
However, there are a few beast shrine maidens of Hinazawa, "Riken Riwa" and several residents of Hinazawa.
I was getting into a fantastic fanatic as if I was invited by something.
Their purpose is to kill time and play extra time in club activities (called a rampage)
There are various purposes, but in the greatest crisis of this fantastic fanatic
To subdue, capture, and repel uninvited guests
He started to move with his heavy waist up.
"Please subdue the swordsman Pearfires who are rampaging in fantasy!"
[Development tools]
・ 2D Fighting Maker 2nd
Source: Steam Store Description
Spellings
続そのひぐらしVS東方UNIVERSE2 - Japanese spelling
Contribute
Know about this game? Add your expertise to help preserve this entry in video game history!
Contributors to this Entry
Game added by Koterminus.
Last modified March 18th, 2023.