Cyrus
aka: Chess, Cyrus 1981 European Champion, Cyrus IS Chess, Laptop Chess
Moby ID: 3285
Description
One of the world's first chess games designed for experts, Cyrus is also unfortunately one of the least known due to limited distribution.
The IBM version can be played from a isometric 3-D perspective, or a traditional boring 2-D overhead view.
There is a clock, which can be turned on or off. You can view analysis mode, examine game, or watch the computer play itself.
The game has 16 difficulty levels!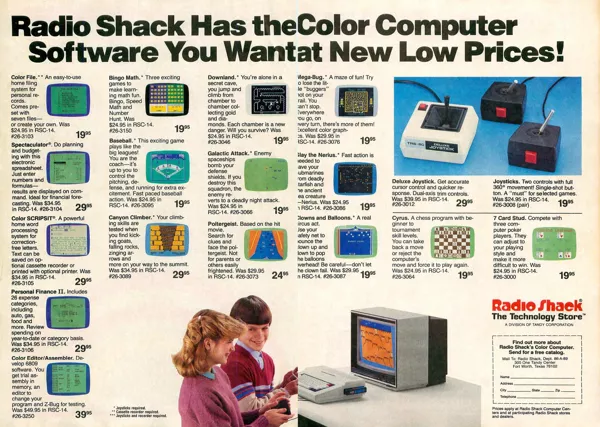 Critics
Average score: 89% (based on 3 ratings)
Players
Average score: 2.2 out of 5 (based on 8 ratings with 0 reviews)
Be the first to review this game!
Trivia
TRS-80 CoCo Version
The TRS-80 CoCo version of Cyrus was distributed on a ROM cartridge. An aftermarket software vendor, Burke & Burke, developed a patching program and overlay for the Cyrus ROM cartridge that allowed running the game from disk, and loading and saving games in progress, under Microware's OS9 operating system.
Contribute
Are you familiar with this game? Help document and preserve this entry in video game history!