Warlords II is a 2D turn-based strategy game set in a fantasy world. The player is a commander from one of several races (like the people from the Kingdoms, the Dark Elves, Ussyrian Orcs, Sirians etc.). The player starts with one city, and must capture other cities (enemy or neutral) to produce new units. The creation of a new unit itself takes a certain amount of turns. The player organizes warriors into "armies" (groups of units, shown as one icon on the map, like the heroes in the Heroes of Might and Magic series) and lead them into battles. The units differ in the number of movement points they possess, but the armies are only as fast as the slowest unit in them. Battles are resolved automatically, the player cannot affect them.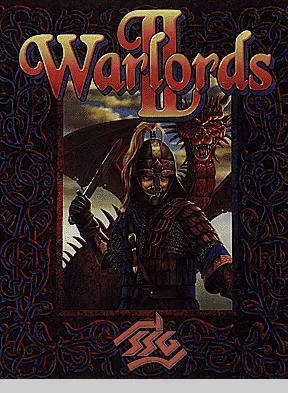 Credits (DOS version)
35 People (34 developers, 1 thanks) · View all
Game Design
Program Design
Game Development
Producer
Art Director
Computer Art
Sleeve Art
Musical Director
Original Music
Sound Effects
The Voice
Programming Assistance
[ full credits ]
Trivia
You can use maps created with the Warlords II Scenario Builder with your normal version of Warlords II, but you have to update it to version 1.11 first. The patch (~900 kbytes) also improves some game features and adds two new terrain types for random maps: Ice World and Mudflats. Look for the patch on download sites like Games Domain.
Contribute
Know about this game? Add your expertise to help preserve this entry in video game history!