Spyro: Enter the Dragonfly
Spyro the dragon is back yet again with his trusted dragonfly Sparx. After the end of the last game, Spyro and his friends Hunter, Bianca, Bentley, the Professor and Shiela, had a great time at the Year of the Dragon festival at Dragon Shores. But something goes horribly wrong.!!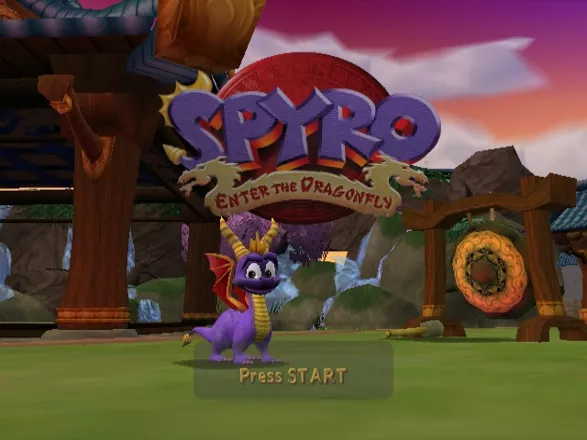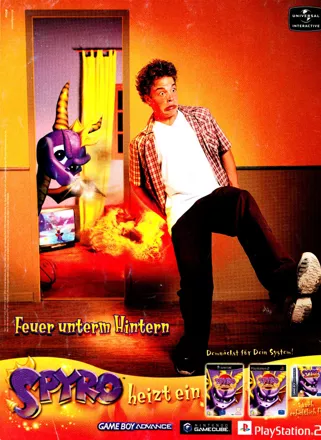 Credits (PlayStation 2 version)
64 People · View all
Art Director
Project Director
Character Team Lead
Character Team
Character Team/Additional Systems Support
Environment Lead
Environment Team
Modeller Specialist
Texture Specialist
System Support
Project Coordinator/Senior Engineer
Senior Designer
Designer/Scripting
Lead Programmer
PS2 MayaSDK/Senior Engineer
[ full credits ]
Trivia
Cancelled versions
A PC and Xbox version were to be released but were ultimately cancelled.
Rushed Development
The game was rushed due to the enthusiasm of the development team. Dan Chapman, a former developer at Check Six Studios, has explained that Universal Interactive originally licensed the studio to develop two Spyro titles (which the studio chose to develop at the same time), causing the game to be only 15% complete when they reached their deadline. Universal Interactive refused to give the team an extension and released the game in this state, with the team being forced to rework the Ripto miniboss into the final boss of the game.
Unused Content
The game was originally intended to have a third type of breath that Spyro could breathe, music notes. They would cause the in-game music to be sped up and enemies to start dancing.
Contribute
Know about this game? Add your expertise to help preserve this entry in video game history!