John Cleese
aka: Kim Bread
Moby ID: 21992
John Cleese was born on October 27, 1939, in Weston-Super-Mare, England as John Marwood Cleese. Cleese was educated at Clifton College, Bristol, England, and went on to Cambridge University to study Law. Possessing a natural ability to make people laugh, he has had an illustrious and varied career as a writer, an actor in film, television and on Broadway, and comedian. John has written a number of self-help books and short stories, episodic sketches for radio and television, and has co-written many film productions.
He was a member of the cast in the Monty Python Flying Circus UK television series, in which he starred from October 1969 through September 1972, leaving after its 3rd season. In 1975 Fawlty Towers hit UK TV screens. Twelve episodes were written by Cleese and his then-wife Connie Booth, the show became a massive success (voted the most popular tv program of all time by the British Film Institute) and is considered an enduring classic to this day.
John co-wrote and helped produce four Monty Python films, the first being Monty Python and The Holy Grail, released in 1974. He co-produced The Life Of Brian in 1978 (John Cleese's favorite Python movie) followed by The Meaning of Life in 1983.
But Python was only one of many sides to John Cleese. From appearing on The Muppet Show to playing Petrucho in Taming Of The Shrew, a BBC Shakespeare series directed by Jonathan Miller, he also appeared in a number of non-Python related British comedies in the '80s including Privates On Parade (1982), Yellowbeard (1983) and Clockwise (1986). His first US sitcom guest appearance in 1987, as Frasier's old school friend on Cheers, won him an Emmy Award.
A familiar face in American TV commercials, Cleese's Hollywood cameo roles include The Great Muppet Caper (1981), Lawrence Kasdan's Silverado (1985), The Big Picture (1989), and voice work for the animated An American Tail 2: Fieval Goes West (1991).
Cleese's biggest movie success was the award-winning A Fish Called Wanda (1988), a blockbuster comedy starring Cleese, Kevin Kline, Jamie Lee Curtis and Michael Palin. He wrote the screenplay and served as executive producer. He later appeared with Eric Idle and Rick Moranis in the farce Splitting Heirs (1993) and teamed up with his Wanda cohorts for Fierce Creatures (1997). Other movie credits include the James Bond feature The World Is Not Enough (1999) and Rat Race (2000).
Cleese reprised his role as Q in the video game James Bond 007: Everything or Nothing. He also worked as a voice actor on the games Starship Titanic (credited as Kim Bread), Jade Empire, Fable III and The Elder Scrolls Online.
Credited on 29 games
Displaying most recent · View all
The Elder Scrolls Online: Necrom

(2023, Windows)

Sir Cadwell
The Elder Scrolls Online: High Isle

(2022, Windows)

Sir Cadwell
The Elder Scrolls Online: Blackwood

(2021, Windows)

Sir Cadwell
The Elder Scrolls Online: Greymoor

(2020, Windows)

Sir Cadwell
The Elder Scrolls Online: Elsweyr

(2019, Windows)

Sir Cadwell
The Elder Scrolls Online: Summerset

(2018, Windows)

Sir Cadwell
Raid: World War II

(2017, Windows)

Artist - Control
Oh...Sir!!: The Insult Simulator

(2017, PlayStation 4)

Vile Monarch Thanks
The Elder Scrolls Online: Morrowind

(2017, Windows)

Sir Cadwell
The Elder Scrolls Online: Tamriel Unlimited

(2015, Windows)

Sir Cadwell
Monty Python's The Ministry of Silly Walks

(2014, Android)

Producers
The Elder Scrolls Online

(2014, Windows)

Sir Cadwell
Fable III

(2010, Xbox 360)

Main Cast
Shrek the Third

(2007, PSP)

Narrator, King Harold
Jade Empire: Special Edition

(2007, Windows)

Voice Actors
Jade Empire (Limited Edition)

(2005, Xbox)

Voice Actors
Jade Empire

(2005, Xbox)

Voice Actors
80 Days

(2005, Windows)

Thanks for obvious reasons to
Trivial Pursuit: Unhinged

(2004, Windows)

History
Scene It?: 007 Edition

(2004, DVD Player)

Hosted by
[ full credits ]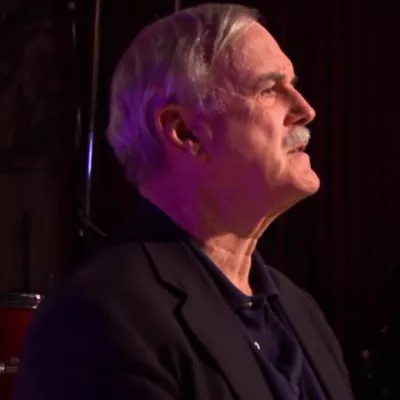 Frequent Collaborators
People
---
Companies
Contribute
Add your expertise to help preserve video game history! You can submit a correction or add the following: