Richard Vreeland
aka: Disasterpeace , Rich Vreeland
Taken from RichVreeland.com:
"Hello. My name is Rich Vreeland, and I make music for games! (and other forms of media, too). I've been clacking rhythms on my teeth and on school desks since I was a tot, but it all really started when I picked up the guitar in high school and began writing. In the years since then I've graduated from the Berklee College of Music with a bachelor's degree in Music Synthesis, interned at MIT where I was audio lead for the IGC finalist Waker, put my spin on upcoming Bomberman and Bonk titles, and have worked on titles for all the major platforms, writing music in an ever increasing number of styles.
I also release music under the guise of Disasterpeace. I've put out quite a few records which you can check out here. Eirik Suhrke and I started the internet music label "Pause" in 2007 with fellow chiptune artists and videogame composers. In 2008 we were awarded "Best Chiptune Label" by our peers in the chipmusic space.
While I am a bit obsessed with media in general, I have a special affinity for games. I relish every opportunity to be a part of the game design process, and have even started programming games of my own as an outlet. I urge you to check out my audio work and the projects that I have worked on; if you like what you hear, let's get in touch and make something worth remembering!"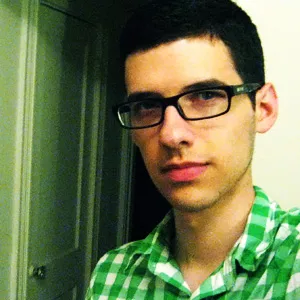 Contribute
Add your expertise to help preserve video game history! You can submit a correction or add the following: