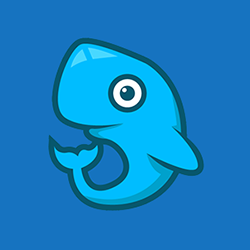 jean-louis
Contribution Score:
66,586

(9,515 in last year)

Homepage:
http://pinsims.wordpress.com/
Location:
Amboise, France
Member Since:
February 7th, 2004
Messages Posted:
92
User Class:
This user is an approver.
About Me

Born in November 1967, I'm a PC and NEC PC Engine (aka "TurboGrafx") console & game collector, owner of a GT/TurboExpress console (I also collect, to a lesser extent, typewriters, calculators, duplicating machines, LCD portable video-games, old family computers, PDAs, Palm OS & Windows CE powered devices and smartphones).

My first videogames : a Nintendo Game&Watch LCD system ("Ball" was its name) and a Hanimex "Pong" TV Console (PC-50x). My parents then offered me a Sinclair ZX-81, a Jupiter Cantab Ace, a ZX Spectrum, a Commodore 64, a Apple II, a Macintosh Classic, and a Zenith Data Systems EazyPC. I kept on buying PCs since then. I never listed all my games, I use MobyGames to try to do so and contribute to the database. Around 2000 PC and 300 NEC PC Engine games.

Started lately a very very small CD-i and WonderSwan collection (around 20 CD-i games and 10 WonderSwan games).

2021 update : we bought the house of our dreams, and moved.

2020 updates :

part 1 of our plan has started. My wife and I are planning to move. We found the house of our dreams. Waiting for part 2...
Because of the coronavirus, my second trip to Japan has been cancelled. Waiting for better days

2019 update : back to business, but we are expecting a change of our plan for our lives, realizing nothing would ever be the same again.

2018 update : sad news. My wife and I had major surgeries (as a side note, my contribution points were divided by 5).

2017 update: went to Japan, brought back a few PC & Wonderswan games. More important to me : visited (parts of) Tokyo, Yokohama, Kamakura, Hiroshima and Miyajima. Still can't forget these days. Met Kabuki artists kind enough to introduce me (and let play) shamisen.

2012 update: started a blog about pinball games and simulations. some of them are not yet listed here, but maybe soon ! Sadly, I have not much spare time for updates.