The Outforce
aka: Zvezdnye Piligrimy
Moby ID: 4334
In the 25th century, mankind is fighting for survival far away from home. The human race has left Earth, after nearly getting wiped out due to an asteroid hit, and is now trying its best to settle down in a nearby star system, Epsilon Eridani. Once the colonists reached their destination they find themselves in the middle of an intergalactic conflict.
The Outforce is a traditional top-down RTS game, played across a battlefield situated in space. To simplify the control and strategy system, the player only has to control his units along a two-dimensional battlefield, with only cosmetic variations in depth. The battlefield is scattered with asteroids, gas clouds and spacial debris as well as space stations, trading posts and military bases, which are all part of an interactive environment that can be taken advantage of in the actual game play.
Spellings
Звездные Пилигримы - Russian spelling
太空武力 - Chinese spelling (simplified)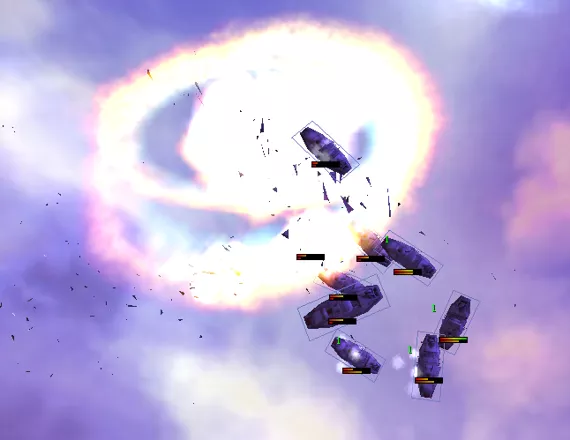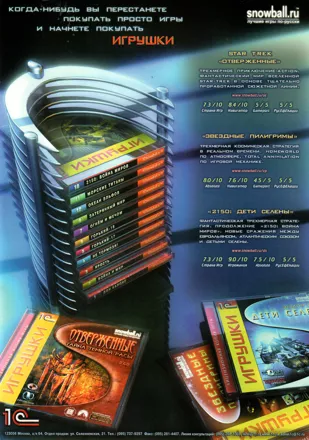 Credits (Windows version)
31 People · View all
Lead Design
3D Modelling
Music & Sound
Lead Programming
Programming
Localisation
3D-Artist
Music
Voice Overs
Lead Programming
Programming
3D-Artist
[ full credits ]
Critics
Average score: 65% (based on 16 ratings)
Players
Average score: 4.2 out of 5 (based on 4 ratings with 0 reviews)
Be the first to review this game!
Trivia
If you wait through the ending movie and credits you get awarded a final mission that is near to impossible to win
Contribute
Are you familiar with this game? Help document and preserve this entry in video game history!