Crash Time 4: The Syndicate
aka: Alarm für Cobra 11: Das Syndikat
Crash Time 4: The Syndicate is the eighth game based on the German TV series Alarm für Cobra 11. Once again the player takes the role of Ben Jäger and Semir Gerkhan to cause a lot of explosions in the city based on Cologne. Well, the goal is actually to monitor and neutralise a criminal syndicate which wants to take over the city. The player spends the whole time in his car; even the cutscenes consist only of voiceovers and shots of the vehicle.
The predecessors consisted of a linear series of missions which the player had to beat - this instalment is more open. Most of the time is spent with driving to checkpoints and randomly generated missions. Those mostly result in a car chase in which the player has to stop another car by thwarting respectively ramming/shooting it. Additionally there are about 20 pre-defined missions which capture the ludicrous ideas of the predecessors, e.g.a course with jumping challenges or a full speed race through the inner-city to collect ransom money.
Faster cars are unlocked by proceeding the campaign or beating optional race tournaments.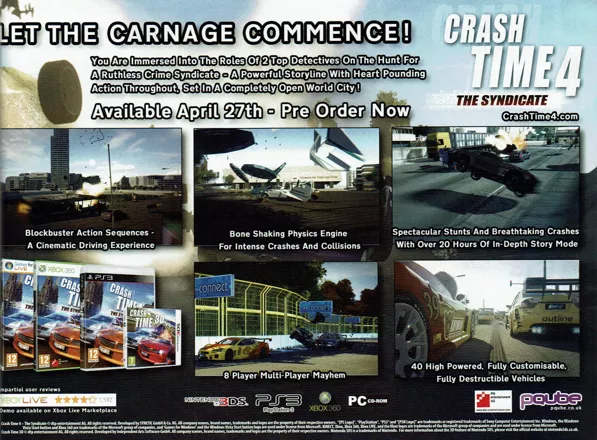 Credits (Windows version)
72 People (53 developers, 19 thanks) · View all
SYNETIC
Development Director
Executive Producer
Producer
Marketing Director
Product Manager
Senior Marketing Manager
Senior PR Manager
Online Marketing Manager
Marketing Coordinator
International Marketing Coordinator
Content & Community Manager
[ full credits ]
Contribute
Know about this game? Add your expertise to help preserve this entry in video game history!