Strip Poker: A Sizzling Game of Chance
aka: Artworx Strip Poker, Strip Poker: Un jeu de hasard exaltant
You are a male player, who wants to undress your woman opponent playing cards. In 5-card poker, you bet own money for a round and if you are lucky, then collect winnings and watch your opponent undress. Your opponent removes clothing every time she loses one hundred dollars. You must make her strip five times to win.
The master disk contains two opponents, Suzi and Melissa, but you may acquire Data disks to add other opponents like Marlena, Candi, etc.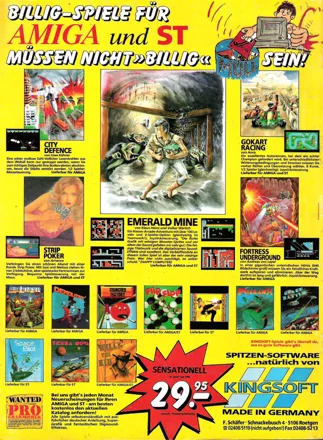 Credits (Apple II version)
Related Sites +
"Return Without Gosub Error"
"Sexy Losers" webcomic strip number #239 seems to allude to a primitive hack for this game, switching around graphics filenames so as to see full nudity sooner.
Strip Poker Games
This page give a brief history of the rise of strip poker. It also raises the point that the game may have strangely been more popular in earlier forms (low resolution graphics) than later, when real photos were being used.
Contribute
Know about this game? Add your expertise to help preserve this entry in video game history!