Ori and the Blind Forest
aka: Ori to Kura Yami no Nori, Sein
Ori and the Blind Forest is a 2D platform exploration game set in a large world. The protagonist is a white guardian spirit called Ori. During a storm Ori is whisked away from the Spirit Tree in the forest of Nibel and ends up in a place far away adopted by a bear-like creature called Naru. An event with the bird Kuro causes the forest to wither however and Naru dies, leaving Ori alone. The guardian spirit gets to explore the environment to find a way to restore life to the forest, by locating the three elements that bring balance to the forest: waters, winds and warmth. Early on in the game Ori meets Sein, a being that provides help. Ori also uses Sein as a homing spirit flame to attack enemies.
In the tradition of the metroidvania games it consists of a large location that can freely be explored in any direction, with many optional paths and sections that can only be visited after acquiring certain abilities. For instance, water is initially harmful but after mastering the right ability it opens up many new areas to explore. Spirit light can be picked up through containers or by defeating enemies. With a certain amount an ability point is provided that can be spent on an ability tree with three different paths, providing more options and perks for Ori that often provide access to new areas. Health is replenished through life shards and energy cells filled up with energy can be used to create soul links as well as for certain attacks. These links act as custom checkpoints but as energy is limited they cannot be used constantly. Energy can also be replenished at scarce spirit wells that act as checkpoints.
While exploring there are various puzzle elements involving platforms, switches, rotating blades, falling blocks and moving objects. The difficulty gradually increases as new abilities can learned, such as wall jumping, double and triple jumping and air dashing.
Spellings
オリとくらやみの森 - Japanese spelling
精灵与森林 - Simplified Chinese spelling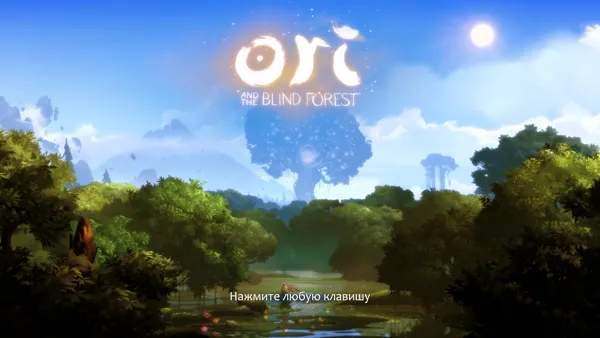 Credits (Windows version)
134 People (102 developers, 32 thanks) · View all
Writer
Director
Game Designer
Lead Programmer
Project Manager
Technical Artist
Gameplay and Core Programmer
QA Lead
Programming
Lead Animation
Additional Design
Level Design
Graphics and Frameworks Programming
Concept Art, Level Art
Lead Art, Cinematics, FX
User Interface
Level Art
Support Programming
Audio Implementation
Animation
Art Support
3D Character Art
Composer
[ full credits ]
Contribute
Know about this game? Add your expertise to help preserve this entry in video game history!