Mark Smart
Mark has been involved in computer graphics for over ten years. From the early days of the first available 3d programmes as a demo artist at Freehand graphics to actually renderable present day. He has worked on many award winning multimedia products (you remember, multimedia CD-ROM the next big thing doh!).
Titles worked included Ghosts with an interactive 3d haunted house, featuring Mr. Christopher Lee, a true gent but images endure don't they. Other stuff included the Myst-u-like Weird, FMV's for Electric Sheep and other game developers. The then scant web site for Mucky Foot alerted Mark to fact they needed artists. A drunkenly scrawled note and floppy disk were dispatched and the rest is history.
Mark interests include social and antisocial drinking. Musical appreciation plays a large part in Marks life and also a large part of shelf space in his home. Mark claims to like football, but supports Millwall surely a contradiction in terms. Other interests include looking for the ultimate play ground for two small sons and keeping a neat head of hair (what hair! It has been reported that Mark once sported a long blonde ponytail but reports have yet to be substantiated, Photographic proof should be sent to the Webmaster)
Mark is currently working as Senior Artist at Mucky Foot. His duties include the production of design sketches, the creation and design of in-game low poly models and texture maps, The production of high poly models for FMV and just generally making sure that Space Station will look as brilliant as it will play.
Marks favourite games are Doom, FFVIII, War Craft, Hungry Hippos and surprise..... StarTopia
Source: Selected articles from Mucky Foot Official Company Website
http://www.muckyfoot.com/people/whoareyou/smartmark.html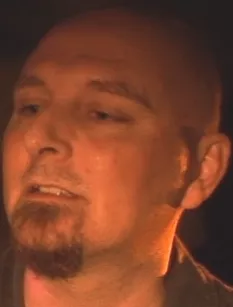 Contribute
Add your expertise to help preserve video game history! You can submit a correction or add the following: