Tatsumi Kimishima
aka: 君島 達己
Tatsumi Kimishima (君島 達己) was born on April 27, 1950. After working 27 years at the now-defunct Sanwa Bank, one of Japan's major banks, he was hired by Nintendo in 2000 to serve as Chief Financial Officer of The Pokémon Company. He quickly rose through the ranks of the organization, being named president of Pokémon USA in 2001, then succeeding Minoru Arakawa as president of Nintendo of America the following year, and finally becoming chairman and CEO of NOA in 2006.
In 2013, Kimishima was again promoted, this time to Managing Director of Nintendo, and eventually became the fifth president of the company in September 2015, shortly after the death of Satoru Iwata from a bile duct tumor.
Under Kimishima, Nintendo has released a new gaming console called the Switch, while at the same time continuing its expansion into mobile gaming promised under Iwata, thus "staying the course", as one analyst puts it.
In June 2018 Kimishima stepped down as president, being succeeded by Shuntaro Furukawa.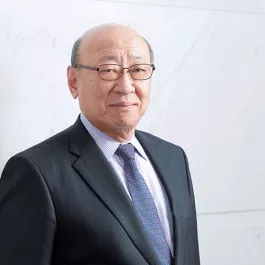 Contribute
Add your expertise to help preserve video game history! You can submit a correction or add the following: