Battlestrike: Force of Resistance
aka: Battlestrike: Der Widerstand, Mortyr III: Akcje dywersyjne
Description
Battlestrike: Force of Resistance is the third installment in the Mortyr series. You plunge back into the alternate timeline in 1943 where the Third Reich have taken control of all Europe.
Poland sends its finest soldier to deal with the enemy uprising alone. You take his role in 8 different missions such as destroying bridges, enemy convoys and V2 factories.
The player can also take control of enemy tanks and airplanes, also use the environment and level objects against his enemies.
Spellings
Battlestrike. Партизаны Второй мировой - Russian spelling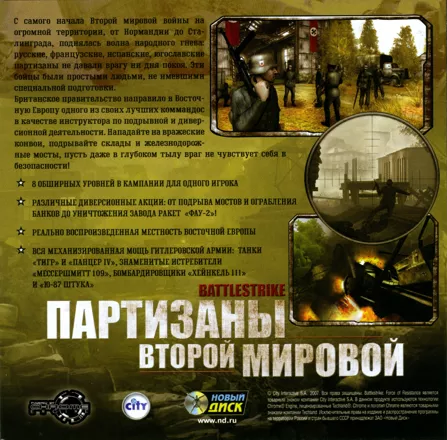 Credits (Windows version)
86 People (83 developers, 3 thanks) · View all
CEO
Director of Development
Project Manager
Lead Game Designer
Art Director
Technical Director
Knowledge Manager
Shared Services Manager
Lead Level Designer
Level Designers
Lead Content Artists
Content Artists
[ full credits ]
Trivia
German version
In the German version all blood is removed and swastikas were replaced with another cross. One level, in the original version set in a Gestapo facility in Warsaw, was retitled to take place in an unnamed interrogation facility.
Contribute
Know about this game? Add your expertise to help preserve this entry in video game history!