John Botti
John Botti graduate from the Massachusetts Institute of Technology with a Bachelor of Science in Computer Science/EE and Film Making.
John spent four years at MIT's Media Lab shooting short videos and films, and developing "Lost In Paradise", an interactive laser disc adventure game based in Puerto Rico. After graduating in 1990, John relocated to Los Angeles where he programmed on contract projects for NEC and SEGA. He then went on to become the Lead Programmer for Virgin Games for such titles as Robocop vs. The Terminator for the Sega Genesis.
Today John is President and CEO of Black Ops and acquires all of the projects for the company and Executive Produces all titles in development.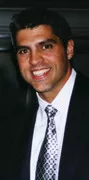 Frequent Collaborators
People
---
Companies
Contribute
Add your expertise to help preserve video game history! You can submit a correction or add the following: