Warren Spector
Warren Spector is a North American video game designer best known for his work on games merging role-playing and first-person shooter elements.
Spector was born October 2, 1955 in a Jewish family and grew up in Manhattan. His early interests included, among others, dinosaurs, airplanes, law, cars, and basketball. During his high school years he wanted to become a film critic and he later attended Northwestern University in Illinois, where he received his Bachelor of Science degree in Communications. He continued to study at the University of Texas, Austin, where he became a Master of Arts in Radio-TV-Film for his thesis on the history of Warner Bros. cartoons.
He began as Associate Editor at the boardgame company Steve Jackson Games, and rose to the position of Editor-in-Chief. At SJG, he collaborated on TOON: The Cartoon Roleplaying Game and edited or designed several other board and roleplaying games.
In 1987, Warren moved to TSR, best-known for the Dungeons & Dragons games. There, he edited the Top Secret/S.I game, the Bullwinkle and Rocky Game and the 2nd Edition AD&D Dungeon Masters Guide. He also wrote several roleplaying supplements, boardgames and novels.
Joining computer game developer ORIGIN Systems in 1989, Warren served as Associate Producer on Ultima VI and Wing Commander. He went on to produce the award-winning Ultima Underworld games, Ultima VII Part 2: Serpent Isle, System Shock, Wings of Glory, and more.
After a stint as Executive Producer with Looking Glass Studios, Warren joined Ion Storm in fall of 1997, accepting a seat on the company's board of directors in November 1999. During that time, Warren and his team released the near-future action roleplaying game Deus Ex. In November, 2004, he left the company to pursue personal interests.
In early 2005, he founded Junction Point Studios and began development of a fantasy game with "a supportive publisher". After about nine months, the deal was cancelled, and his team went back to work on several other projects. In 2007 the company was acquired by Disney Interactive and in 2010 released their first title, Disney Epic Mickey. Spector taught students about game design at the University of Texas at Austin's Denius-Sams Gaming Academy for 3 years. In February 2016 he announced that he was returning to games development to produce System Shock 3 at OtherSide Entertainment.
Warren Spector is on the board of directors of the International Game Developers Association.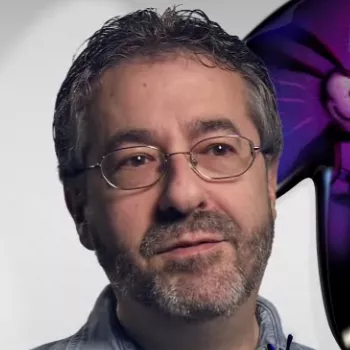 Contribute
Add your expertise to help preserve video game history! You can submit a correction or add the following: