Turn-based strategy game based on Julian Gollop's earlier games, Chaos and Laser Squad. The setting is pure fantasy — the Old World is wrecked by magical discharges, and the wizards who attempted to keep it balanced ultimately gave up, and used their skill to create a new world. These Lords of Chaos (up to four, played either by human or computer) may now battle for control of this world.
The idea of the game is to escape the level within a certain number of moves (preferably carrying lot of treasure and having killed the evil wizard Torquemada). Along the way you can use wizardry weapons and spells (there are 45 in total, created by combining ingredients) to conjure up mystical creatures like dragons and unicorns, but unfortunately so can Torquemada. Worlds include marshlands, castles and forests.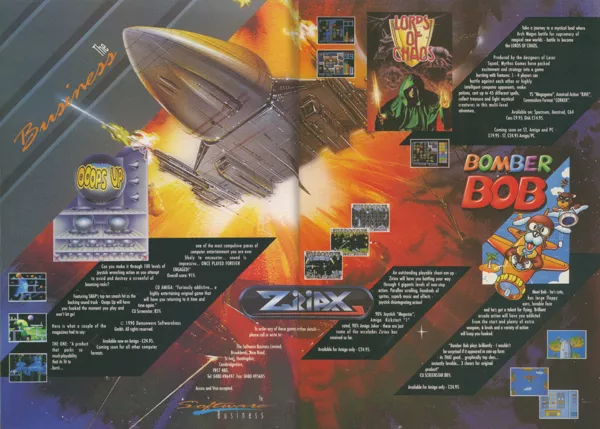 Credits (Commodore 64 version)
11 People
| | |
| --- | --- |
| Game Design | |
| Spectrum/Amstrad programming | |
| Commodore 64 programming | |
| Atari ST/Commodore Amiga programming | |
| Playtesting | |
| Spiritual guidance | |
Critics
Average score: 78% (based on 14 ratings)
Players
Average score: 3.6 out of 5 (based on 18 ratings with 0 reviews)
Be the first to review this game!
Contribute
Know about this game? Add your expertise to help preserve this entry in video game history!