Sagaia
aka: Darius II, Super Darius II
Long time ago, the planet of Darius went into ruin but Proco and Tiat of Darius gave birth to a new planet and named it Orga. After the passing of many centuries, Proco Jr. and Tiat Young receive a strange radio broadcast from the galaxy. They discover the radio broadcast is a mayday signal from another descendant of Darius. They board the Silverhawk, preparing to defeat an evil force and journey to the galaxy.
Darius II, or Sagaia as it is known in the West, is the second installment in Taito's shoot 'em up series. Its main distinguishing features are the non-linear level system and the enemies, which are different kinds of seafood.
Spellings
スーパーダライアスII - Japanese PC Engine CD spelling
ダライアスII - Japanese spelling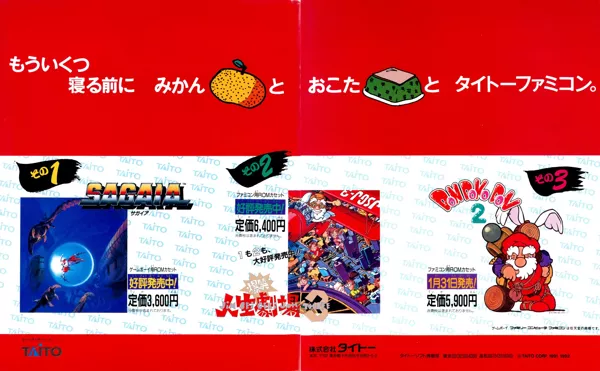 Credits (Arcade version)
25 People (15 developers, 10 thanks) · View all
Directed and Produced by
Game Designed by
Programed by
Art Designed by
Cabinet Design
Hardware Designed by
All Music Composed and Arranged by
Sound Editor
Sound Software
Special Thanks To
[ full credits ]
Contribute
Know about this game? Add your expertise to help preserve this entry in video game history!