Marc Blank
Marc Blank is a software programmer and developer. He is best known for his work on Zork games and was one of the co-founders of the company Infocom.
He then worked for Sony when his second company, Eidetic, was acquired in 2000. He left Sony in 2004 and focused on applications for mobile devices.
He most recently is an application engineer with Google.
Credited on 31 games
Displaying most recent · View all
Zork N plus 9

(2012, Browser)

adapting Zork by
Endless, Nameless

(2012, Z-machine)

Z-Machine by
Syphon Filter: Dark Mirror

(2007, PlayStation 2)

Special Thanks
Syphon Filter: The Omega Strain

(2004, PlayStation 2)

Director of Product Development
Syphon Filter 3

(2001, PlayStation)

Executive Producers
Ad Verbum

(2000, DOS)

Z-Machine by
Syphon Filter 2

(2000, PlayStation)

Executive Producer
Syphon Filter

(1999, PlayStation)

Executive Producer
Zork: The Undiscovered Underground

(1997, Commodore 64)

Written by
Bubsy 3D

(1996, PlayStation)

Executive Producer
Zork I: The Great Underground Empire

(1996, PlayStation)

Original Game Authors are
Live Action Football

(1994, Windows 3.x)

Game
Columbo's Mystery Capers

(1993, Newton)

Developed by
Return to Zork

(1993, DOS)

Special Thanks to
Pork I: The Great Underground Sewer System

(1991, DOS)

A parody of ZORK I, THE GREAT UNDERGROUND EMPIRE by
Zork Zero: The Revenge of Megaboz

(1989, DOS)

Based on a concept by
Journey: The Quest Begins

(1989, Apple II)

Game Design
Border Zone

(1987, DOS)

Author
Zork

(1987, DOS)

created at the Programming Technology Division of the MIT Laboratory for Computer Science by
Bureaucracy

(1987, DOS)

Contributions by
[ full credits ]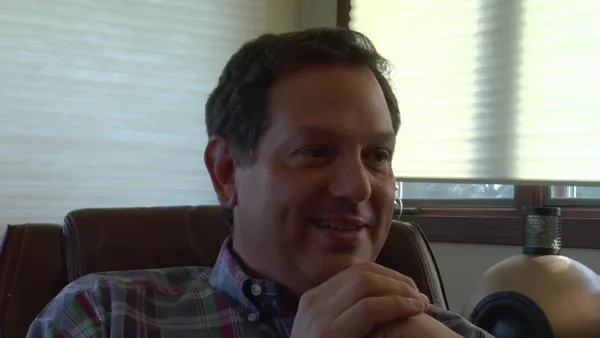 Frequent Collaborators
People
---
Companies
Contribute
Add your expertise to help preserve video game history! You can submit a correction or add the following: